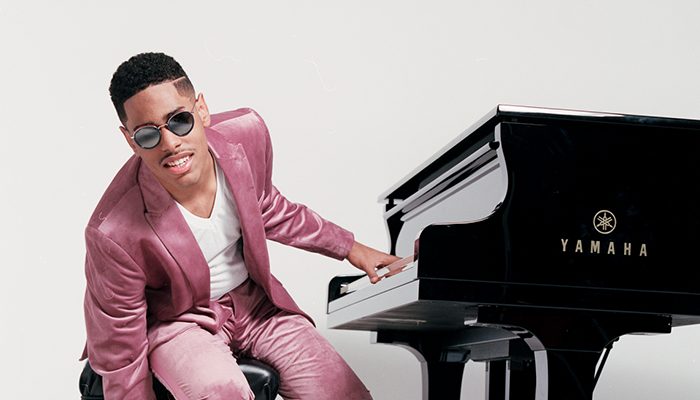 "Matthew Whitaker is music. To see and hear him play is to know that divine talent exists. Beyond his innate musical abilities is a sheer joy and passion to create music."
– WBGO
DAKOTA DEBUT
Matthew Whitaker grew up surrounded by music. At 9 years old, Matthew began teaching himself how to play the Hammond B3 organ and 4 years later, he became the youngest artist to be endorsed by Hammond in its 80+ year history. By age 15, he was also named a Yamaha Artist, becoming the youngest musician to join the stellar group of jazz pianists.
Whitaker has toured both in the U.S. and abroad, performing on prestigious stages around the country and made tv appearances including The Today Show, Ellen, and Amateur Night at the Apollo.
COVID-19 Policy
Effective immediately, all performances at the Dakota will require either proof of a full course of COVID-19 vaccination or proof of a negative COVID-19 test taken in the prior 72 hours. Patrons must have a completed COVID-19 vaccination card or a photo of their card, with their final dose at least fourteen days prior to the event, or a negative COVID-19 test result from 72 hours or less prior to the event. Thank you for helping to keep everyone safe. More COVID Policy details here >>
Whitaker has performed at places including Apollo Theater, Lincoln Center, Carnegie Hall, The Kennedy Center for The Performing Arts, SFJazz Center, Monterey Jazz Festival, Newport Jazz Festivaland at international venues in France, Italy, Germany, Indonesia, UK, Australia, Switzerland, Portugal, Japan, Spain, Morocco and South Korea.
Matthew's television appearances include FOX TV's Showtime at the Apollo, the Today Show documentary series "Boys Changing the World," the Harry Connick Jr Show and on the nationally syndicated show Ellen.
Learn More: https://www.matthewwhitaker.net