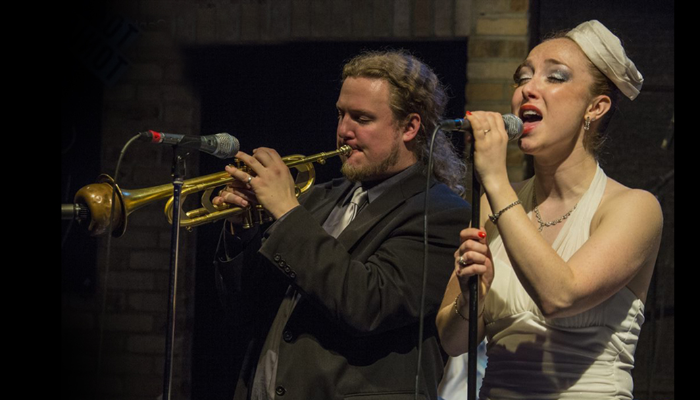 "Meckler, a fine trumpeter in many contexts, is not only a wise bandleader but an inventive composer"
– Jazz Police
Join Jana Nyberg and Adam Meckler, a bonafide musician power couple, as they celebrate their decade-long career in the Twin Cities. They'll say farewell as they prepare for Adam's new position as the Director of Jazz Studies at Michigan Technological University. The night will feature the Jana Nyberg 5, and special guests from throughout their time in Minnesota.
Jana Nyberg is a vocalist, flautist, and band director from Minneapolis, MN. She appeared on Season 10 of American Idol and has released four full-length albums to date. Known for her expressive and soulful approach, she effortlessly shifts between genres.
Adam Meckler is a trumpet player, composer, and educator living in Minneapolis, MN. He is an Edwards Instrument Co. Performing Artist and Clinician, and leads The Adam Meckler Orchestra (AMO), an 18 piece big band that plays his original compositions.
Learn More: http://www.janajazz.com