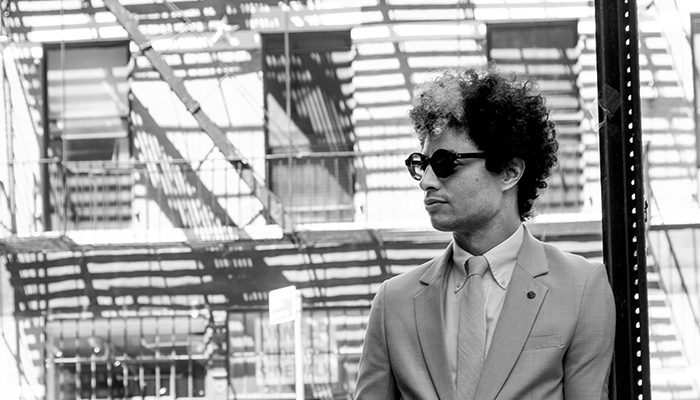 "eclectic, groove-minded jazz singer" – NPR
Have yourself a soulful little Christmas with smooth-as-silk crooner José James, the crown prince of new-jack jazz. An R&B-steeped singer who's as effective at evoking Billie Holiday as Bill Withers, José James' first-holiday project imbues classic songs of the season with the warmth of a roaring fireplace in winter on his album Merry Christmas From José James.
Working in collaboration with master bassist and arranger Ben Williams and surrounded by an array of brilliant players including James Farm pianist Aaron Parks, James opts for the immediacy of sharing the same space with his collaborators like a 1950s jazz session — together in a single room without isolation. He brings all that heat and light to an evening of songs inextricably linked to the holidays.
A sophisticated jazz pianist, Christian Sands emerged in the 2000s displaying his deep understanding of the post-bop and swing traditions. A protégé of the late Dr. Billy Taylor, Sands drew early accolades for his performances at the 2006 and 2007 Grammy Awards (including a duet with Oscar Peterson), as well as similar appearances alongside Taylor at the Kennedy Center.
Sands further honed his skills at the Manhattan School of Music, where he graduated with his bachelor's and master's degrees. Since leaving school, he has performed with a bevy of luminaries, including Christian McBride, Lou Donaldson, Kirk Whalum, Phil Woods, James Moody, Gregory Porter, and Wycliffe Gordon. His third album, 2020's Be Water, was nominated for a Grammy.
Recommended for Fans of Robert Glasper, Meshell Ndegeocello, Lizz Wright and Christian McBride.
LEARN MORE: https://www.josejamesmusic.com/
LEARN MORE: http://www.christiansandsjazz.com/