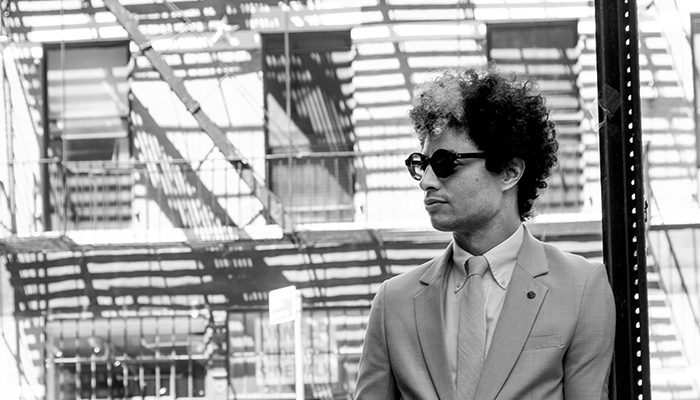 "eclectic, groove-minded jazz singer" – NPR
Have yourself a soulful little Christmas with smooth-as-silk crooner José James, the crown prince of new-jack jazz. An R&B-steeped singer who's as effective at evoking Billie Holiday as Bill Withers, José James' first-holiday project imbues classic songs of the season with the warmth of a roaring fireplace in winter on his album Merry Christmas From José James.
A jazz artist for the hip-hop generation, James artfully blurs the lines between traditional and contemporary jazz, hip-hop, soul, funk, pop and rock. He has released eleven critically acclaimed albums in as many years and is the recipient of both the Edison Award and L'Académie du Jazz Grand Prix. James has collaborated with many notable artists such as Flying Lotus, Robert Glasper, Lalah Hathaway, Ledisi, Aloe Blacc and Jason Moran.
Christian Sands — Steinway Artist and five-time Grammy Nominee — is an emerging jazz force. His abundant piano technique perfectly matches his conception, accomplishing a much deeper musical goal: a fresh look at the entire language of jazz. Christian says, "My music is about teaching the way of jazz and keeping it alive." Whether it's stride, swing, bebop, progressive, fusion, Brazilian, or Afro-Cuban, Sands develops the past while providing unusual and stimulating vehicles for the present… and for the future. He expresses himself through an extensive vocabulary of patterns, textures and structures, all the while maintaining a strong sense of understatement, sensitivity, taste and swing — hallmarks for as long as he has been playing.
Since arriving on the scene, Sands has shared the stage with such jazz luminaries as Wynton Marsalis, Diane Reeves, Sheila E, Warren Wolf, Tia Fuller, Gary Burton, Stefan Harris, Teri Lynne Carrington, Jason Moran, Geri Allen, Ben Williams, Randy Brecker, Steve Johns, Avery Sharpe, James Moody, Bill Evans (sax), Russell Malone, Terence Blanchard, Louis Hayes, Patti Austin, Marcus Baylor, Craig Handy, Carl Allen, Kirk Whalum, and Wycliffe Gordon.
Recommended for Fans of Robert Glasper, Meshell Ndegeocello, Lizz Wright and Christian McBride.
LEARN MORE: https://www.josejamesmusic.com/
LEARN MORE: http://www.christiansandsjazz.com/