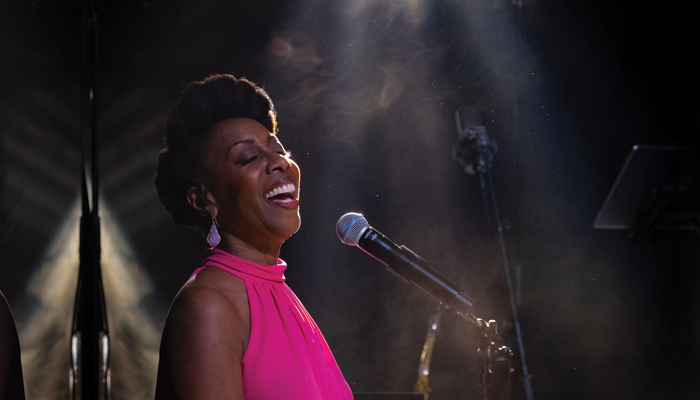 "What Adams has to offer is a soothing, graceful voice, a natural instinct for phrasing and interpretation, and competently unaffected piano and composing skills."
– Los Angeles Times
Since the runaway success of her 1990 debut album Circle of One (which went Platinum), and the impassioned hit single "Get Here," Oleta Adams has inspired a growing legion of fans in the U.S. and Europe with journeys of the heart via songs that draw deeply from her roots in gospel, while crossing effortlessly into the realms of soul, R&B, urban, and popular music.
Her success, nurtured by worldwide tours with Tears for Fears, Phil Collins, Michael Bolton, and Luther Vandross.
She has been solidified by four Grammy nominations and a seemingly bottomless well of creative energy.
Learn More: http://oletaadams.com/