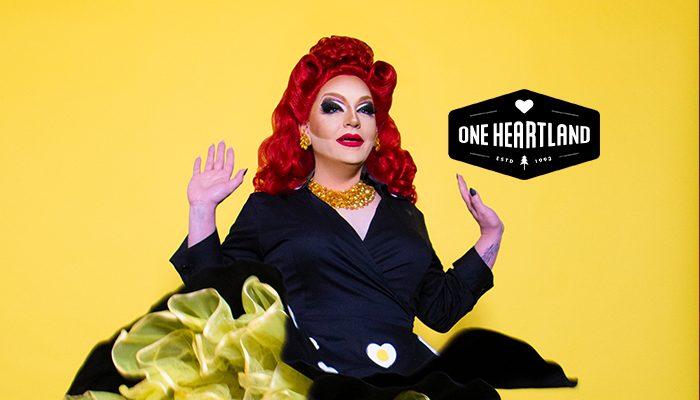 General Admission tickets are SOLD OUT.
Click HERE to purchase donor level tickets.
We're thrilled to invite you to a fabulous and family-friendly event that combines the glamour of the runway with the spirit of summer camp!
Sparkle, Sashay, Support: One Heartland's Inaugural Drag Brunch
Meet Our Camp Loving Performers:
Victoria Deville: Our headliner and One Heartland volunteer, Victoria is the "Twin Cities' Sparkling Gem." Her dedication to inclusivity and the arts makes her the perfect champion for our cause.
Kamaree Williams: Based in Minneapolis, Kamaree is a transgender drag queen and the reigning All-American Goddess 2022. She's as fabulous onstage as she is a loving mom offstage.
Bad Karma is 30 years old and is a resident of Minneapolis, Minnesota. She has been performing across the country as Bad Karma for the last 11 years. No stranger to pageantry, she has been a finalist at Miss Gay USofA Newcomer, Miss Gay United States, and most recently placed first alternate at All American Goddess 2023. She is currently the reigning Minnesota All-American Goddess. Bad Karma wants to send her best wishes to everyone and hopes that everyone feels the love this holiday season.
Ty Torres: The one-man variety show of Minnesota, Ty brings comedy, Latin beats, and live music to the stage. He's the current Mister Louisiana USofA MI 2023.
Help Make Camp a Reality for Every Kid!
Your support will help us provide an unforgettable summer camp experience for LGBTQ+ youth. Don't miss this chance to sparkle, sashay, and support a great cause! RSVP Now and Turn Runway Glam into Summer Camp Dreams! See you on December 9th! Tickets are $30 per person.
All ages are welcome!
Learn More: https://oneheartland.org/