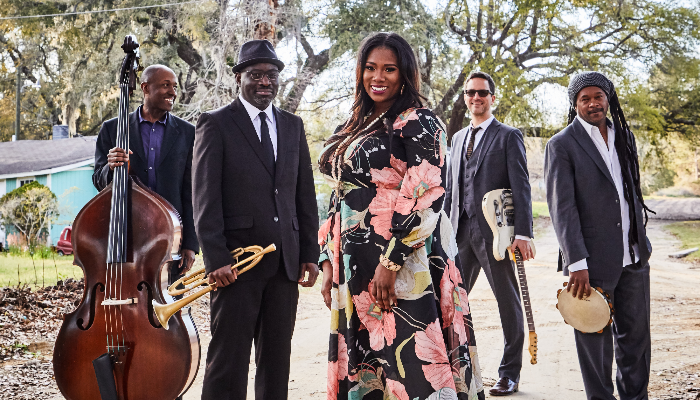 "Ranky Tanky doesn't fit neatly into one category. Unless that category is good music."
– Star Tribune
The last time Ranky Tanky played the Dakota, the show sold-out! Read the Star Tribune feature "The band lands in Minneapolis with big buzz for its modern take on a South Carolina culture descended from slaves" here >> and read the review, "Genre-blending Ranky Tanky gives top-ranked performance at the Dakota" here >>
Ranky Tanky (which translates loosely as "Work It," or "Get Funky!") returns with their sophomore album Good Time – a twelve-song collection featuring brand-new original songs in the Gullah tradition.
This band of native South Carolinians, mix the low country traditions with large doses of jazz, gospel, funk, and R&B. The word "Gullah" comes from West Africa and means "a people blessed by God." The musical roots of Charleston, SC are "rank" and fertile ground from which these contemporary artists are grateful to have grown.
Members:
Quentin Baxter (drums, percussion)
Kevin Hamilton (bass)
Quiana Parler (vocals)
Clay Ross (guitar, vocals)
Charlton Singleton (trumpet, vocals)
Join us for dinner before or during the show. Explore our menu >>  Did you know that we offer a premium seating option for those who pre-order a $39 food/beverage voucher? Call 612-332-5299 to learn more and order.

The group has been been profiled on NPR's Fresh Air with Terry Gross.
Their self-titled debut album soared to the #1 Jazz Album on the Billboard, I-Tunes, and Amazon.
"Soulful honey to the ears." –NPR
Learn More: http://rankytanky.com