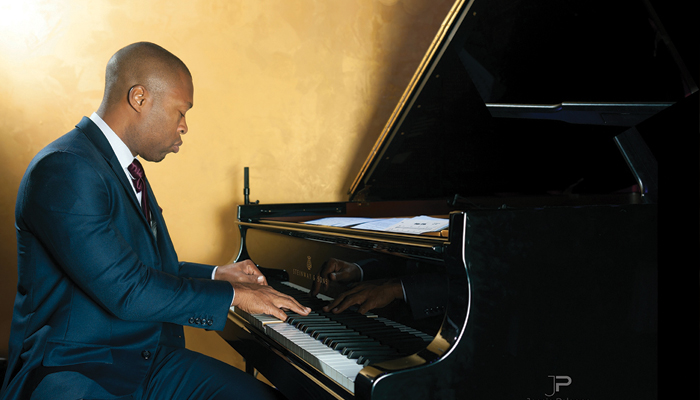 "No solo piano performance really is complete without at least one standard... Johnson [uses] intricate finger work and an impressionistic approach to tone color."
– Chicago Tribune
Back by popular demand, from performing sold out shows at Vieux Carré, Richard Johnson devotes an entire evening to the music of the legendary Dave Brubeck, including a full performance of Brubeck's landmark 1959 recording Time Out. One of a few jazz records with a hit single, "Take Five" is the highest-selling jazz single in history.
Born in Pittsburgh, home to jazz greats Art Blakey, Ray Brown, Jeff "Tain" Watts and Ahmad Jamal, Richard D. Johnson has strong territorial jazz roots. After graduating from the Berklee School of Music, earning a Master's degree in Jazz Pedagogy from Boston Conservatory, he then went on to receive an Artist Performance Diploma at the Thelonious Monk Institute of Jazz Performance at New England Conservatory under the direction of the influential Ron Carter. Richard has traveled extensively, sharing the gift of jazz to audiences around the world, and has also accompanied such jazz icons as Bobby Watson, Curtis Lundy, Herbie Hancock and Arturo Sandoval.
Members:
Richard Johnson (piano)
Sharel Cassity (saxophone)
Jeremy Boettcher (bass)
Neil Hemphill (drums)