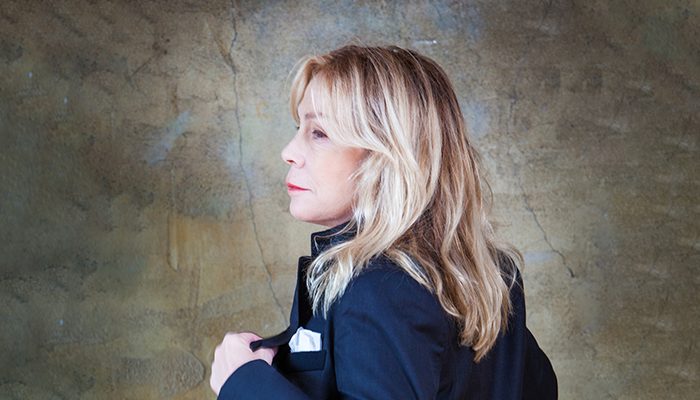 NEARLY SOLD OUT. Please contact the box office at 612-332-5299 for seating options.
"originality, intimacy, and volcanic expressiveness" – Boston Globe
Rickie Lee Jones' upcoming album Pieces of Treasure is a reunion with her lifelong friend, legendary producer Russ Titelman, co-producer of Jones' star-making debut Pirates.  Throughout her career, the Grammy-winning singer songwriter has interpreted an extraordinarily wide range of songs and has recorded celebrated jazz-leaning albums including, Girl at Her Volcano and Pop Pop, but until now, she had never devoted an entire album to the American Songbook.
"This album is as much about being human, the view of surviving—which means aging, and loving relentlessly—as it is about anything," says Jones.
Pieces of Treasure will be out April 28 on BMG Modern Recordings. Hear the first single "Just in TIme,"  featuring Mike Mainieri on vibraphone.  Her acclaimed memoir Last Chance Texaco is out now.
LEARN MORE: https://rickieleejones.com/
PHOTO CREDIT: Astor Morgan