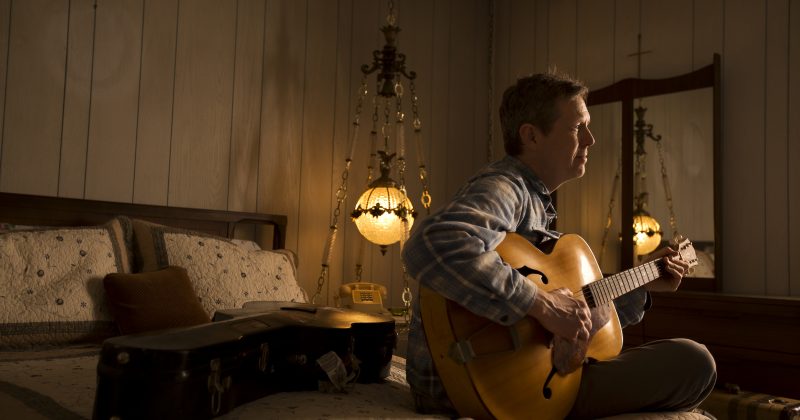 "a masterly, multifaceted songwriter who can belt out hip-shaking honky tonk, honeydew pop and chilling little ballads with an unrivaled skill and spirit. So good, he's scary."
– Chicago Tribune
We had a last-minute line-up change and unfortunately, A.J. CROCE is unable to perform for this show. If you already have a ticket, our Box Office will be reaching out to discuss your options, or you can call us at 612.332.5299 with questions.  Apologies for any inconvenience.
Robbie Fulks has enjoyed a successful and multifarious career in and around roots music. His acclaimed songwriting and performing skills have found a home in Greenwich Village, in Nashville, as part of bluegrass bands, and as an important part of early alt-country. Active since the early 1980s, he tours yearlong with various configurations and plays a weekly residency at the Hideout in Chicago.
His 11th record, Gone Away Backward, returned him to his bluegrass days and extends the boundaries of that tradition with old-time rambles and sparely orchestrated, acoustic reflections on love, the country life, the slings of time, and the struggles of common people. Upland Stories (2016) continued this tradition with the addition of drums and several electric instruments. Both albums were recorded by Steve Albini.
LEARN MORE: http://www.robbiefulks.com/
COVID-19 Policy
Effective immediately, all performances at the Dakota will require either proof of a full course of COVID-19 vaccination or proof of a negative COVID-19 test taken in the prior 72 hours. Patrons must have a completed COVID-19 vaccination card or a photo of their card, with their final dose at least fourteen days prior to the event, or a negative COVID-19 test result from 72 hours or less prior to the event. Thank you for helping to keep everyone safe. More COVID Policy details here >>