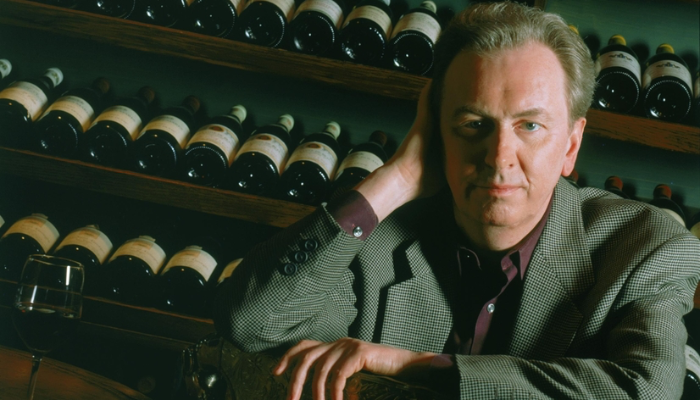 Dakota is proud to welcome back Al Stewart for a VIP Wine Experience.  (Limited Availability)
VIP Wine Experience does NOT include a ticket to Al Stewart's Dakota performances.
Buy tickets to his June 6th & 7th show(s), performing with The Empty Pockets here >>
Enjoy Mr. Stewart's expert wine knowledge laced into his always entertaining anecdotes and storytelling. He will be leading a Q&A for those in attendance.
The boutique wines being served at this event are not readily available in the market outside of a few select venues. 
Offerings:
One 3oz pour of white with pairing
One 3oz pour of red with pairing
One 3 oz pour of whichever wine was your favorite
VILLAVIVA ROSÉ  – IGP Côtes de Thau 2018
100% Carignan
VillaViva is an extraordinary pale rosé wine produced from vineyards surrounding the fishing village of Sete, famous for its oyster beds, and facing the Mediterranean Sea. Located in the Côtes de Thau (pronounced "toe") appellation, along the famous string of lakes (Etang de Thau) that make up the Thau Bassin, the Villa-Viva vineyards are planted on fossilized oyster beds, limestone, gravel and quartz soil and benefit from a sunny and dry climate perfect for rosé production. An elaborate subsoil network of fresh water and salt water conduits under the vineyards nourish the vines and contribute to the unique flavor of VillaViva. Because of the unbelievable price point and quality, the rosés from this region have been so successful that they are now "replacing water" in all of the top restaurants on the French Riviera. Luscious, aromatic nose of raspberries, strawberries and traditional English bonbons. Fresh in the mouth with a well-balanced, full and lively middle palate, and a spicy, lingering finish. 
LA CHAPELLE DE MEYNEY  – AOC Saint-Estèphe
56% Cabernet Sauvignon & 44% Merlot
Chapelle de Meyney symbolizes the growing importance of Château Meyney's second wine, Saint-Estèphe. Superbly situated on a knoll that overlooks the Gironde estuary, the château lies at the centre of a single block vineyard of about fifty hectares (126 acres).
The majestic calm of the site is reflected in a seamless history that flows down from the 18th century. In addition to the Garonne gravel that forms the main soil ingredient, the vineyard has an original feature in the shape of a vein of blue clay that runs through the sub-soil. A similar soil type can be observed at Château Petrus (Pomerol).
Today CA Grands Cru owns the estate, and under the team of Thier-ry Budin, Managing Director, David Launay, Commercial Director, and Anne Le Naour, Winemaker, Chateau Meyney is making a come-back. Hubert de Bouard, owner of Château Angelus, is the consult-ant oenologist.
Wine Enthusiast:  92 Points. This is the second wine from this prestigious Saint-Estèphe estate. It is just sho-wing maturity as its sheds the tannic shell typical of the vintage and offers secondary, beautifully ripe flavors that retain their structure and fine acidity. There is a leather and spice character that finishes the wine in great style.
ABOUT AL STEWART:
As well as being an oenophile, Al Stewart is a singer-songwriter and folk-rock musician who rose to prominence as part of the British folk revival in the 1960s and 1970s. He developed a unique style of combining folk-rock songs with delicately woven tales of characters and events from history. Stewart is best known for his 1976 hit single Year of the Cat, the title song from the platinum album of the same name. His gift for storytelling and love of great wine makes his VIP Wine Experience a special treat for music and wine lovers alike.
Learn More: https://www.alstewart.com