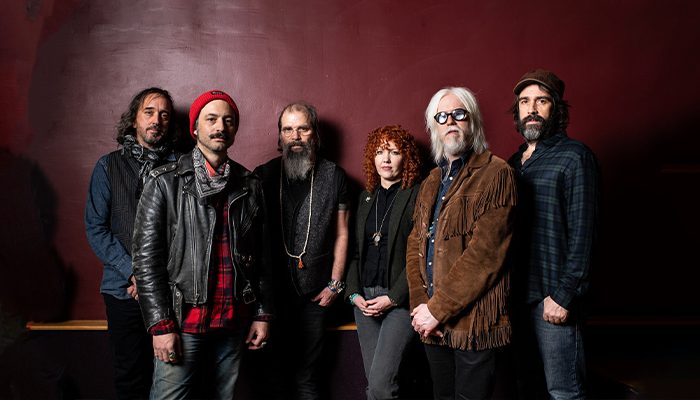 "Steve has a voice like a gravel driveway, a punk's steely bravado" – Pitchfork
SOLD OUT. Please contact the box office at 612-332-5299 for seating options.
Steve Earle, a protégé of legendary songwriters Townes Van Zandt and Guy Clark, quickly became a master storyteller in his own right, with his songs being recorded by Johnny Cash, Willie Nelson, Emmylou Harris, Waylon Jennings, Travis Tritt, The Pretenders, Joan Baez and countless others. 1986 saw the release of his debut record, "Guitar Town," which shot to number one on the country charts and immediately established the term "New Country."
What followed was an extremely exciting and varied array of releases including the biting hard rock of "Copperhead Road" (1988), the minimalist beauty of "Train A Comin'"(1995), as well as the politically charged masterpiece, Jerusalem (2002) and the Grammy Award-winning albums, The Revolution Starts…Now (2004), Washington Square, Serenade (2007), and Townes (2009).
Earle moved to New York in 2005. One reason was he wanted to start writing songs for theater. A lifelong fan of the theater, he has since written and performed in a number of acclaimed plays. He explains, "I'm a really good songwriter living in New York. It's stupid for me not to try to write a musical. It's just dumb."
Earle's latest project, 2022's "Jerry Jeff," is a moving tribute to another of his songwriting heroes, Jerry Jeff Walker. Earle delivers a gorgeous, soulful rendition of Walker's famous "Mr. Bojangles," and howls joyful takes of "Charlie Dunn," Walker's endearing tribute to the bootmaker, and "Gypsy Songman," his stomping busking anthem. Earle was also excited to include some of Walker's lesser-known classics – meditative ballads like 1969's "Old Road" and 1973's "Wheel."
LEARN MORE:  http://www.steveearle.com
Sisters Eleanor and Bonnie Whitmore, two of roots music's most accomplished songwriter/instrumentalist/vocalists, are releasing their first album together as The Whitmore Sisters. "Ghost Stories" is inspired by the loss of family, friends, ex-boyfriends and — on the title track — people who died by police violence. These "ghosts" chose to appear right as Covid became entrenched — when live music evaporated and people were isolated from each other.
LEARN MORE: https://www.thewhitmoresisters.com/