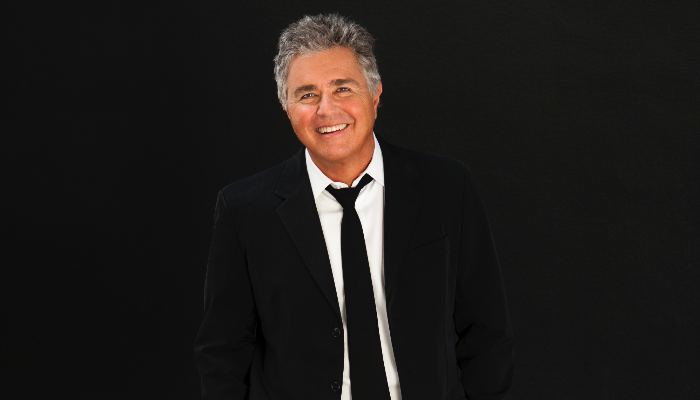 "Singing in a Texas drawl with a heavy New Orleans influence… his performance smolders."
– The New York Times
"Ever since his big break as a performer, when his lilting rendition of 'The Way You Look Tonight' featured prominently in the 1991 hit film Father of the Bride, Tyrell has remained a spellbinder, unwaveringly consistent in his straight-ahead, embellishment-free readings." —JazzTimes
Grammy Award-winning vocalist/producer, Steve Tyrell has been setting A New Standard (1999 debut album) for interpreting the Great American Songbook. The singer has ventured beyond the classic Sinatra era at times to bring his charismatic gravelly charm to projects celebrating the music of Disney and Burt Bacharach.
Tyrell has enjoyed a multi-faceted five decade career that has included producing Rod Stewart, Diana Ross, Bonnie Rait, Aaron Neville, Dolly Parton, Stevie Wonder, and Ray Charles and working as a music supervisor for films by Steven Spielberg, Steven Soderbergh, and more.
#1 pop hit "How Do You Talk To An Angel"
Performed with symphony orchestras all across America
Most of Steve Tyrell's previous solo albums have gone Top Five on the Billboard Jazz Albums chart.
Learn More: http://www.stevetyrell.com