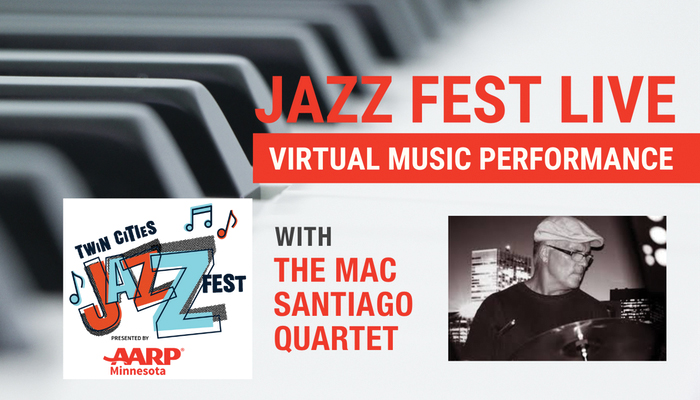 Mac grew up on the West Coast (Los Angeles and the Bay Area).
In 1983 he settled in the Minneapolis-St. Paul area, where he currently makes his home. His experiences there have been wide and varied over the past twenty-five years. He has toured with the British rock band Badfinger and played regularly with the best Jazz, Salsa, Country, and R&B groups in the area. He has performed in the pit orchestras of the world famous Guthrie Theater and the Minnesota Opera as well as with blues legend Mojo Buford.
Mac is co-founder and Executive Director of Jazz Central Studios,  a community based Jazz center in Minneapolis.
Mac Santiago drums
Dale Alexander piano
Billy Peterson bass
Aaron Hedenstrom saxophone