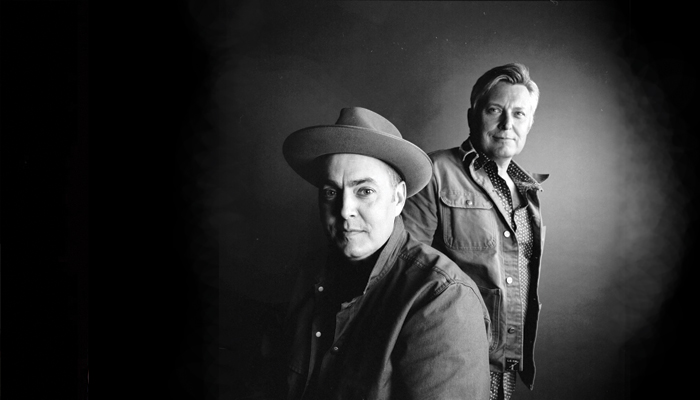 "Bluegrass superstars"
– The New York Times
Celebrated bluegrass royalty, The Gibson Brothers, have been named back-to-back "Entertainers of the Year" by the International Bluegrass Music Association in 2012 and 2013.
A mix of country, soul and seventies rock, their country-soul breakout Mockingbird (produced by Grammy Award winners Dan Auerbach of The Black Keys and Fergie Ferguson), further cements the sibling duo as musical trailblazers. As players and vocalists, they are superb, harmonizing as only siblings can; as songwriters they stand without peer, having long been a band awarded for their songs and songwriting.
Learn More: http://www.gibsonbrothers.com