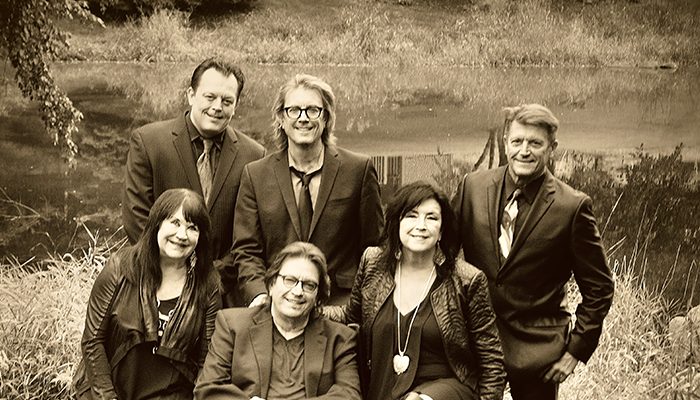 "What do Prince, Bob Dylan and Stevie Nicks have in common? Those magnificent Petersons."– Star Tribune
Minnesota's First Family of Music returns! The Peterson Family, members of the Midwest Music Hall of Fame, collectively have 100 gold and platinum records.

Linda Peterson is an international recording artist, songwriter, pianist and vocalist. Linda has five CDs to her credit. Linda's latest recording of original compositions, "You Gotta Be Somewhere", was released in 2015.
Billy Peterson is one of the most celebrated bass players in the world. His uncompromising talents as a performer have brought him widespread recognition. During his extensive musical career, the permanently in-demand bassist has worked with Ben Sidran, Carlos Santana, Bob Dylan, Neil Young, Prince, Les Paul, Steve Miller, and many others.
Patty Peterson is a radio personality on KBEM Jazz 88 and is the executive producer of her documentary series "Minnesota Jazz Legends". As a vocalist, Patty has performed to sold-out audiences all over the country. Patty has received the coveted Minnesota Music Award 7 times and in 2019, she was inducted into the Minnesota Music Hall of Fame.
Ricky Peterson is one of the most sought-after studio and session keyboard players and producers in America. While continuing as the musical director for saxophonist David Sanborn, Ricky has a solo career as a vocalist/keyboardist, with four CDs to his credit. Ricky has toured with Fleetwood Mac, Bonnie Raitt, John Mayer and is currently on tour with Stevie Nicks.
Paul Peterson was discovered at age eventeen by Prince and was featured in his award-winning film Purple Rain, performing with the group The Time. Prince dubbed him St Paul and recruited him to sing in his group The Family, now called fDeluxe. Paul has recorded with George Benson, Oleta Adams, Anita Baker, and Paula Abdul to name a few.
Jason Peterson DeLaire is the son of Linda Peterson, and was the first of the "next generation" to call music his occupation. Currently touring as the saxophonist/keyboardist with Michael Bolton, he has also toured and/or recorded with Prince, Alexander O'Neal, Richard Marx, Donny Osmond, Oleta Adams, and others.
Recommended for Fans of Prince, Fleetwood Mac, David Sanborn and Anita Baker.
Learn More: https://petersonfamilymusic.com/