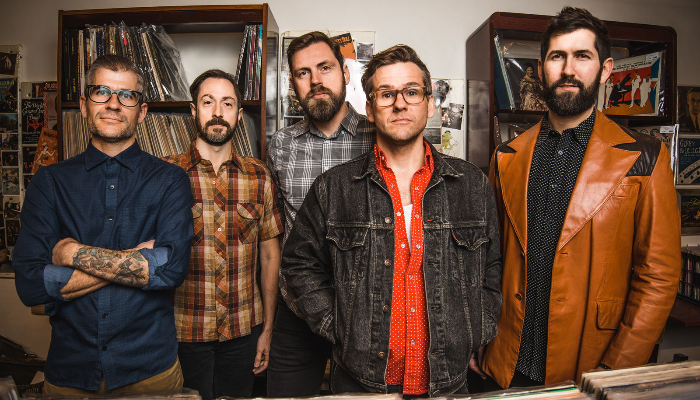 "At the core of the band's sound is its beautiful four-part vocal harmonies… this style has worked nearly flawlessly and The Steel Wheels have presented a precise, professional vision of rural Americana."
– No Depression
Pre-order a $39 food/beverage voucher for premium seating by calling 612-332-5299.
Hailing from the Blue Ridge Mountains of Virginia, The Steel Wheels are familiar with the traditions of folk music and how a string band is supposed to sound. In fact, they've been drawing on those steadfast traditions for more than a decade. Yet, their name also evokes a sense of forward motion, which is clearly reflected in their latest album.
"[Over The Trees] is a bit of an experimental record at times, with new sounds and influences," Wagler says. "We know where we come from. We are a string band from Virginia, but we are evolving with this album, and we are embracing the future."
Members:
Trent Wagler (guitar, banjo)
Eric Brubaker (fiddle)
Brian Dickel (upright bass)
Jay Lapp (mandolin)
Join us for dinner before or during the show. Explore our menu >>
Learn More: https://www.thesteelwheels.com