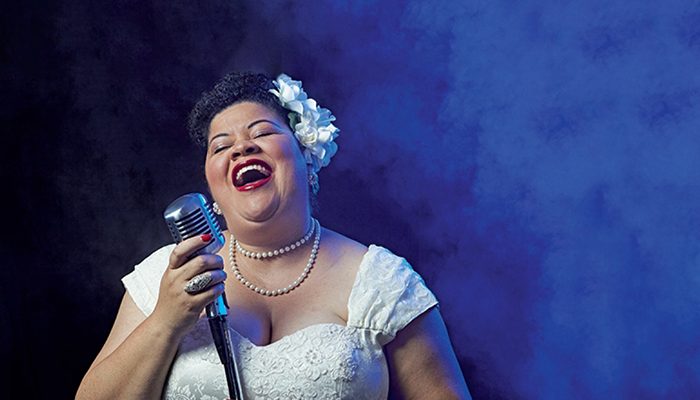 "Petrus is able to convey the beauty of Holiday's voice and her rich legacy of songs." – Twin Cities Arts Reader
After sold-out performances and an extended run at Jungle Theater, and sold-out shows at the Dakota, Twin Cities theater veteran Thomasina Petrus returns with the songs from Lady Day at Emerson's Bar and Grill for an unforgettable evening of tribute to Billie Holiday.
An acclaimed and sought-after stage performer, Petrus has portrayed lead characters on Penumbra, Park Square, Mixed Blood, Illusion, Guthrie, Capri and Old Arizona Theatre stages. A true "hometown girl", she has cultivated her talents as an actor and jazz vocalist through mentorships and friendships of some of the Twin Cities' most beloved artists. She has performed with/for great artists like James "Cornbread" Harris, Sr., Jevetta Steele, Stokley, Regina Williams, Prince, T. Mychael Rambo, Lou Bellamy, Lewis Whitlock, and Marion McClinton.
Inspired to continue creating exceptional music and theatre, she established her own production company, Thomasina Productions, to produce Lady Day at Emerson's Bar and Grill by Lanie Robertson, portraying Billie Holiday's music and historical legacy. Petrus went on to write her own shows Lady Days and Etta…Dreams to Remember, a musical/biographical revue of the life of Etta James.