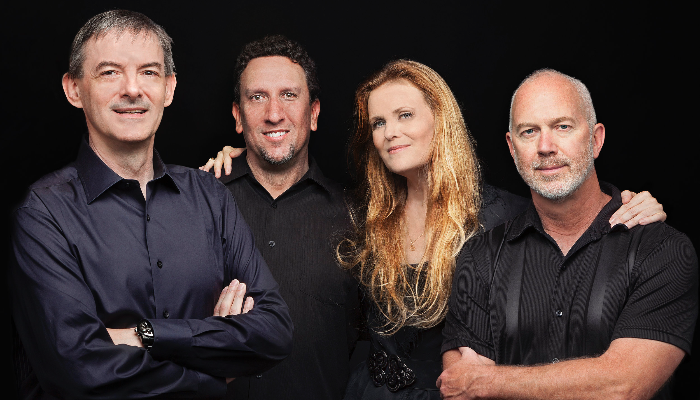 "A cinematic sweep has long been present in the music of the Tierney Sutton Band, but never before have the stories been so vivid and the colors as striking."
– All About Jazz
After 20 plus years of collaboration that has resulted in 8 Grammy nominations and countless performances in some of the finest venues in the world, the L.A.-based Tierney Sutton Band has set their sights on the wide-ranging panorama of film music.
"ScreenPlay" spans the first century of American film music. The arrangements and Sutton's readings of the songs are pure Tierney Sutton Band at the height of its powers, subtly illuminating and revolutionizing each classic, as well as introducing a few lesser-known gems with songs including: The Windmills Of Your Mind," "Moon River," "I've Got No Strings," "If I Only Had A Brain," "The Sound Of Silence," "Diamond's Are A Girl's Best Friend," "Hopelessly Devoted To You," and "You're The One That I Want."
Members:
Tierney Sutton (vocals)
Christian Jacob (piano)
Kevin Axt (bass)
Ray Brinker (drums)
The Tierney Sutton Band were asked to score Clint Eastwood's box office hit Sully.
Learn More: http://tierneysutton.com