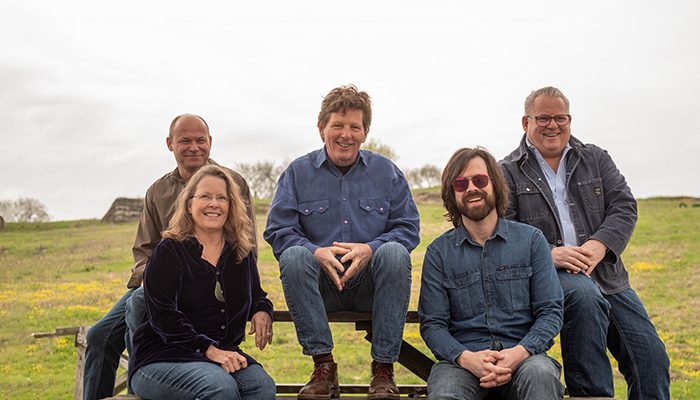 "one of the founding fathers of newgrass" – Americana UK
Born in Wheeling, West Virginia in 1954, Grammy-winning singer-songwriter and multi-instrumentalist Tim O'Brien grew up singing in church and in school. After seeing Doc Watson on TV, he became a lifelong devotee of old-time and bluegrass music. Tim started touring nationally in 1978 with the Colorado bluegrass band Hot Rize. His songs "Walk the Way the Wind Blows" and "Untold Stories" were bluegrass hits for Hot Rize, and country hits for Kathy Mattea. Soon more artists like Nickel Creek, Garth Brooks, and The Chicks covered his songs. Over the years, Tim has collaborated with his sister Mollie O'Brien, songwriter Darrell Scott, and noted old-time musician Dirk Powell, as well as with Steve Earle, Mark Knopfler, Dan Auerbach and Sturgill Simpson.
Living in Nashville since 1996, O'Brien's skills on guitar, mandolin, fiddle, and banjo make him an in-demand session player. The International Bluegrass Music Association awarded him Song of the Year in 2006 and named him best male vocalist in 1993 and 2006. He was inducted into the West Virginia Music Hall of Fame in 2013 and into the Colorado Music Hall of Fame in 2022.
O'Brien's newest, Cup of Sugar, drops June 2023. A feel-good summertime release with humor on top and deeper meaning just below the surface, it includes 13 new originals about a bear, a fish, lambs, horses, and some people too – a grave digger, a neighbor, and even Walter Cronkite. O'Brien is backed by his loyal bandmates Mike Bub (bass), Shad Cobb (fiddle), his wife Jan Fabricius (mandolin and vocals), Cory Walker (banjo) and other ace sidemen.
LEARN MORE: https://timobrien.net/