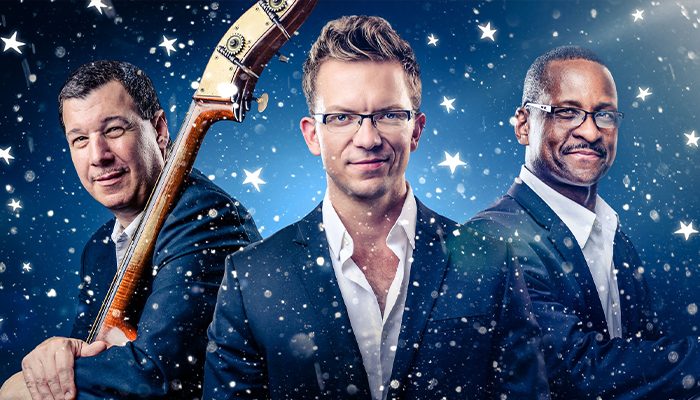 NEARLY SOLD OUT. Please contact the box office at 612-332-5299 for seating options.
"They swing like there's no tomorrow." – Jazz Police
Celebrating fifteen years together, The Travis Anderson Trio puts their spin on Vince Guaraldi's classic music from "A Charlie Brown Christmas". With holiday gems "Christmas Time Is Here", "Skating" and of course the iconic Peanuts theme, "Linus and Lucy", this will be a trip down memory lane. Pull out the hot cocoa and enjoy some serious holiday nostalgia!
This trio burns it up with stylistic nods to legends like Oscar Peterson, Art Tatum and Erroll Garner while maintaining their own unique identity and sound. This isn't just a piano solo with rhythmic accompaniment. These players pass the musical baton around, sharing the spotlight and pushing each other to greater heights. The energy and sense of adventure they put into every performance is palpable. The greatest pride they take is the after-concert compliment, "We didn't know we liked jazz till your show."
Above all, the musical direction of this group can be summed up in two words: "Have fun."
Learn More: https://www.travisandersontrio.com/