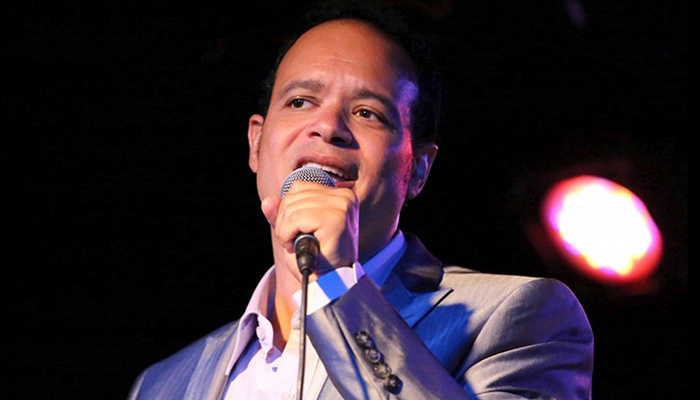 $90 ticket includes: 4-course dinner + music (tax, gratuity + beverages not included)
Mathis songs are the epitome of romance. From "Chances Are" to "Misty" this special tribute to the compelling musical career of legendary crooner Johnny Mathis, brings the "Mathis Magic" to life for a new generation of romantics.
Born in Minneapolis, Kevin Kirkendahl studied as a young actor with the world-renowned Children's Theater Company. He is comfortable performing a wide variety of musical styles and specializes in the challenging vocal techniques of Johnny Mathis, Al Jarreau, Nat King Cole, George Benson, Bobby McFerrin, Sam Cooke and more.
Debbie Duncan, the Twin Cities' "First Lady of Song", is a stunning and versatile vocalist who captivates audiences and jazz musicians.
Adi Yeshaya, composer, arranger, and pianist, has worked with the likes of Prince, Whitney Houston, and Aretha Franklin. Adi will be performing on our grand piano from 5:45-6:45pm.
Band Members:
Martial Besombes (keyboard)
Phil Hey (drums)
Gary Raynor (bass)
Chris Olson (guitar)
Mike Wolter (guest guitar)
Omnivore Menu:
Live Sea Scallop
chorizo . leek . banana . shiso . pink peppercorn
Fried Clams + Boudin Blanc
giant beans . salsa . sauce gribiche . dill
Pork Tenderloin
pork belly . wild mushroom raviolo . mustard greens . mostarda
Pot de Crème
dark chocolate . fresh cream . orchid . croquantes
Vegetarian Menu:
Heart of Palm
"chorizo" . leek . banana . shiso . pink peppercorn
Vegetable Tempura
giant beans . salsa . sauce gribiche . dill
King Trumpet
tofu bacon . wild mushroom raviolo . mustard greens . mostarda
Pot de Crème
dark chocolate . fresh cream . orchid . croquantes
Kevin's Kirkendahl's wide vocal range, impeccable phrasing and intimate sense of song have brought him critical acclaim from some of the best in the business.
He has the uncanny ability to sound like Johnny without sounding like an imitation.
The Star Tribune notes, "[Debbie Duncan is] superb on funky upbeat workouts, tender ballads and all kinds of jazz numbers; she energizes the ordinary and puts her stamp on just about everything she does."
Learn More: https://www.kevinsingsjohnny.com/