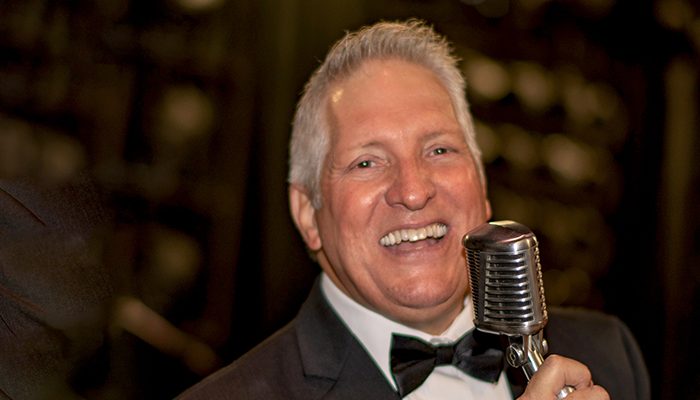 "an audience favorite!" – Chanhassen Dinner Theatre
With featured guests:
Adi Yeshaya, piano
Tommy Barbarella, organ
Brianna Knowlen, vocals
Wayne Anthony is a multi-dimensional singer/entertainer, musician, songwriter, producer and storyteller. He has spent his last six decades performing & recording nationwide in countless iconic venues such as The Troubadour in LA, The Guthrie Theater, The Fitzgerald Theater, St. Paul River Center, Target Center, Grand Casino, Medina Entertainment Center, & Paisley Park to name a few.
After five decades of performing pop/jazz, rock and R&B, Wayne shifted focus, crafting his own interpretations of The Great American Songbook, launching onto the scene with his own jazz ensemble at key venues in the metro area. 2018 brought the formulation of his in-demand Wayne Anthony Ballare Orchestra: a stellar 22-piece big band orchestra with live strings featuring inspired arrangements by world-class Musical Director & arranger Adi Yeshaya, along with pop arranger & producer Ricky Peterson.
Wayne Anthony has also secured his place in the Minneapolis tribute show business as a vocalist for over 10 years with Aimee & Boyd Lee's Carpenters show, as well as a featured vocalist in Mick Sterling's Bee Gees Tribute, Patty Peterson's Tribute to Barbra Streisand & Cate Fierro & Mick Sterling's Tony Bennett Duet Classics.
As producer & curator, Wayne also performs in his own acclaimed shows, a tribute to Frank Sinatra, Vintage Cruise: A Tribute to Michael McDonald, Kenny Loggins & James Ingram, along with Wayne & Mick-Sterling's co-produced tribute to the Music of Bread which can all be found at multiple Midwestern performing arts theaters. At any given show, there is one constant you can count on; there will always be a lot of love in the room, along with a distinctive crossover of repertoire, including original musical compositions, all performed by the most gifted musicians on the planet.
LEARN MORE: https://www.wayneanthonymusic.com/