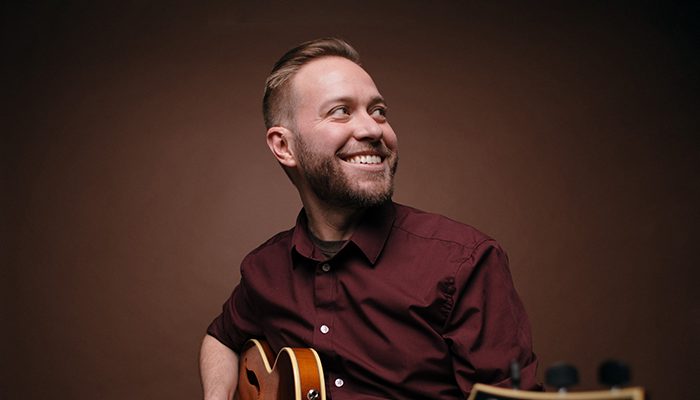 "dynamic… their interplay is magical." – All About Jazz
Since moving to Minneapolis in 2005, Zacc Harris has gained a reputation as one of the upper Midwest's top guitarists, being named 2017 Twin Cities Best Jazz Artist by City Pages. His 2021 album Small Wonders was named in Downbeat Magazine's Best Albums of the Year list, receiving a glowing four star review from critic Bill Milkowski.
He has released three albums as leader and has toured throughout the US and UK, including a 2016 run with Zacc Harris Group at London's famed Ronnie Scott's Jazz Club. In addition to his own groups, Harris has co-led the collective Atlantis Quartet since 2006, which has released five albums to date and received the prestigious McKnight Fellowship in 2015. Zacc Harris Group showcases the guitarist's original compositions "which adeptly and compellingly link the past and future of jazz," (City Pages) and features an all-star lineup of Brandon Wozniak (saxophone), Bryan Nichols (piano), Chris Bates (bass), and Pete James Johnson (drums).
LEARN MORE: https://www.zaccharris.com/