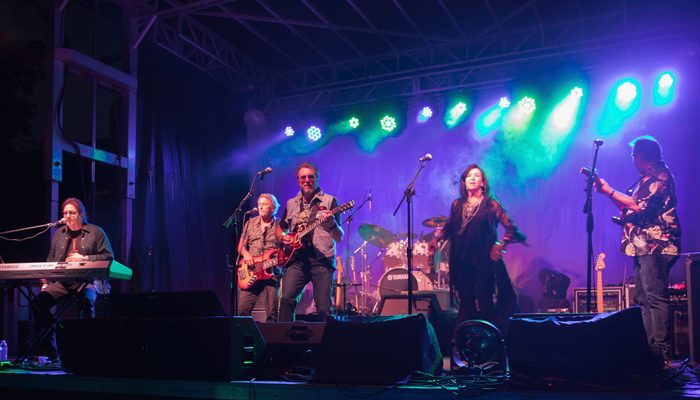 "The YMCA is committed to supporting youth development and providing resources to help young people thrive... This extraordinary event is a unique opportunity to bring the community together with a love of music for an important cause."
– Glen Gunderson, President of the YMCA of the North
The Southdale YMCA and Board Member Paul Peterson AKA "St. Paul" (joined by the Classic American Rockers) will host a benefit to support the YMCA in bridging the opportunity gap for underserved youth – building potential by offering over $500,000 a year in scholarships for academic, service learning, and enrichment programs.
This evening is a public fundraising event to benefit the community service funds of the Southdale YMCA. As such, A-Train Membership benefits will not apply. Thank you for helping to support your community!
The Classic American Rockers include musicians and vocalists who have toured or recorded with artists including The Steve Miller Band, Fleetwood Mac, Peter Frampton, Bob Dylan and more. They are ready to rock the house with the nostalgic hits everyone loves.
The C.A.R.'s include:
St. Paul Peterson (Steve Miller, Boz Scaggs, Peter Frampton, Kenny Loggins, Dave Mason)
Ricky Peterson (Fleetwood Mac, Stevie Nicks, Steve Miller, John Mayer)
Patty Peterson (Vocals, Emcee)
James W. Anton (Jonny Lang, Jackson Browne, David Crosby, The Indigo Girls, Greg Brown)
Joe Elliott (Guitar)
Joey Finger (Boz Scaggs)
COVID-19 Policy
Effective immediately, all performances at the Dakota will require either proof of a full course of COVID-19 vaccination or proof of a negative COVID-19 test taken in the prior 72 hours. Patrons must have a completed COVID-19 vaccination card or a photo of their card, with their final dose at least fourteen days prior to the event, or a negative COVID-19 test result from 72 hours or less prior to the event. Thank you for helping to keep everyone safe. More COVID Policy details here >>
Learn More: http://www.classicamericanrockers.com