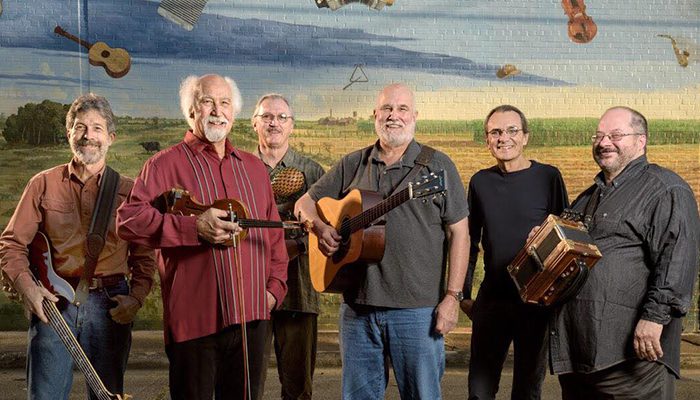 THIS SHOW HAS BEEN POSTPONED
Information regarding a rescheduled date will be announced as soon as possible. Tickets purchased for the originally scheduled performance will remain valid for the new date, you will receive an email with the new date once it has been rescheduled.
---
This is a rescheduled performance from April 21, 2022 .
"BeauSoleil avec Michael Doucet, they play music that's honest to the bone! " -Allen Toussaint
BeauSoleil is the biggest brand in Cajun music, 2-time Grammy winners and 11-time Grammy nominees. Led by National Endowment of the Arts National Heritage Fellow Michael Doucet, BeauSoleil has been making some of the most potent and popular Cajun music on the planet for over 40 years.
Born out of the rich Acadian ancestry of its members, and created and driven by bandleader Michael Doucet's spellbinding fiddle playing and soulful vocals, BeauSoleil is notorious for bringing even the most staid audience to its feet. BeauSoleil's distinctive sound derives from the distilled spirits of New Orleans jazz, blues rock, folk, swamp pop, Zydeco, country and bluegrass.
---
Although they're based in Nashville, Wild Ponies have always looked to Southwest Virginia — where bandmates Doug and Telisha Williams were both born and raised — for inspiration. There, in mountain towns like Galax, old-time American music continues to thrive, supported by a community of fiddlers, flat-pickers, and fans.
Wild Ponies pay tribute to that powerful music and rugged landscape with their most recent release, Galax, a stripped-back album that nods to the band's history while still pushing forward. Doug and Telisha took some of their favorite musicians from Nashville (Fats Kaplin, Will Kimbrough, Neilson Hubbard and Audrey Spillman) and met up with revered Old-Time players from Galax, Virginia (Snake Smith, Kyle Dean Smith, and Kilby Spencer). Recorded in the shed behind Doug's old family farm in the Appalachians (steps away from the site where Doug and Telisha were married), it returns Wild Ponies to their musical and geographic roots.

Please read COVID Policy here >>
Learn More: https://beausoleilmusic.com/