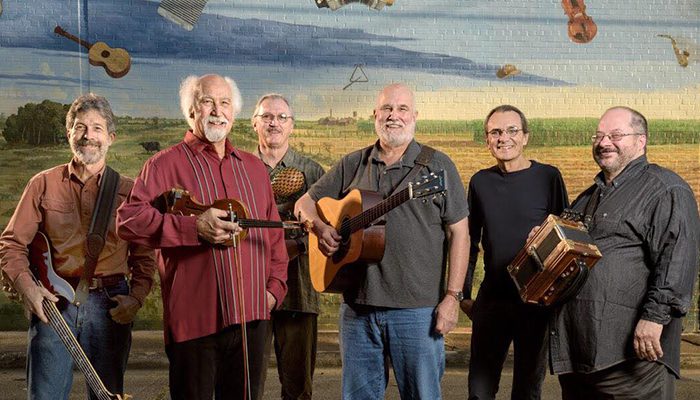 This is a rescheduled performance from April 21, 2022 .
"BeauSoleil avec Michael Doucet, they play music that's honest to the bone! " -Allen Toussaint
BeauSoleil is the biggest brand in Cajun music, 2-time Grammy winners and 11-time Grammy nominees. Led by National Endowment of the Arts National Heritage Fellow Michael Doucet, BeauSoleil has been making some of the most potent and popular Cajun music on the planet for over 40 years.
Born out of the rich Acadian ancestry of its members, and created and driven by bandleader Michael Doucet's spellbinding fiddle playing and soulful vocals, BeauSoleil is notorious for bringing even the most staid audience to its feet. BeauSoleil's distinctive sound derives from the distilled spirits of New Orleans jazz, blues rock, folk, swamp pop, Zydeco, country and bluegrass.

Please read COVID Policy here >>
Learn More: https://beausoleilmusic.com/