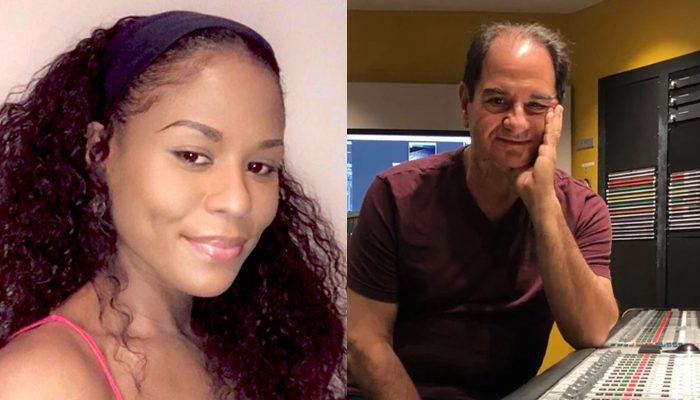 An eclectic mix of popular jazz, R&B and soul compositions, deconstructed and executed by dynamic vocalist Beverly Savarin and pianist Adi Yeshaya.
Adi Yeshaya – Piano, keyboards and arrangements
Joe Elliott – Guitar
Jeff Bailey – Bass
Michael Pilhofer – Drums
Daryl Boudreaux – Percussion
Hailing from London England, Beverly Savarin has achieved many accolades thus far!
An X Factor UK success, her 5-octave range and soulful delivery has dazzled audiences in genres ranging from R&B, pop, and jazz to opera.
Beverly has shared the stage with famed UK artists Rick Astley, Tapau, Liberty X, The Overtones, Peter Andre, Kenny Thomas, Gareth Gates and Sinita.
Recently relocated to the USA, she has performed at the Apollo Theatre, New York's Symphony Hall, BB Kings and the Blue Note, as well as on B.E.T (Black Entertainment Television). She was a guest vocalist on the Platinum selling rap artist Eve's debut album (with the hit single 'Gotta Man') and had a top 20 Dance/Club hit with her single, 'Never Felt This Way Before,' which remained on the Billboard charts for 14 weeks.
The Dakota is happy to welcome this extraordinary singer for her overdue debut on our stage.
Adi Yeshaya is an Israeli-American composer, arranger and jazz pianist. Graduate of Berklee College of Music in Boston, Adi has been active, both as a musician and educator, for nearly four decades. Adi has done arranging and orchestration for many artists, including Prince, Whitney Houston, Aretha Franklin, Lena Horne, Doc Severinsen, Burt Bacharach, and recently for NBC show The Voice.
COVID-19 Policy
Effective immediately, all performances at the Dakota will require either proof of a full course of COVID-19 vaccination or proof of a negative COVID-19 test taken in the prior 72 hours. Patrons must have a completed COVID-19 vaccination card or a photo of their card, with their final dose at least fourteen days prior to the event, or a negative COVID-19 test result from 72 hours or less prior to the event. Thank you for helping to keep everyone safe. More COVID Policy details here >>
Learn More: https://www.beverlysavarin.live/beverly-savarins-tracktion-live-performances