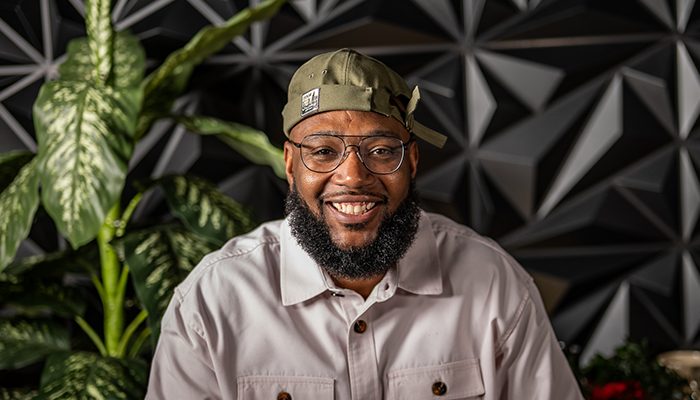 "one of the most exciting bandleaders in the Midwest" – Jazz88
Promising a mix of jazz, hip-hop and soul, NRG is set to make its Dakota debut. The show promises to continue NRG's musical journey with new originals and new reworkings of classic songs from multiple genres, all delivered by the great array of Minneapolis talent that Brandon has assembled for his NRG gigs. Don't be surprised if Commodore's musical relatives — namely his singing sister Ashley and singing mother Ginger — join him on stage (who knows who else may show up and show out)!
Brandon Commodore is a well-versed musician whose love and passion for music shine through at every lesson, rehearsal, workshop, or performance. Brandon decided to follow in his father's footsteps and picked up a pair of drumsticks at a very young age. Musically Brandon has and continues to pay his dues with his work as a touring musician, beginning with his stint as drummer for the 3-time Grammy-winning The Sounds of Blackness, followed by a 10-year stint as the touring drummer for nationally known R&B favorites Mint Condition. Brandon currently serves as music director & drummer for Stokley & The VU as well as occasional drummer for The New Power Generation.
When not touring, Brandon works as a freelance composer, songwriter, teaching artist, and bandleader for several projects in the Twin Cities, and continues to be a student of musicianship.