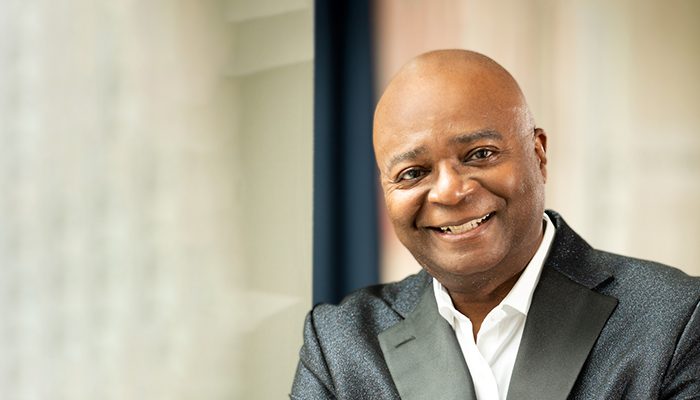 "A true master of the jazz art form." – Mpls.St.Paul Magazine
Quintessential vocalist, performer, and storyteller Bruce A. Henry will present a very special celebration of African-American History called "Watch That Star".
"Watch that Star" takes you on a captivating music journey through the rich history of African Americans. You'll hear traditional sounds from the Motherland and experience Patois songs and the cries, hollers, and ring shouts that are the roots of American music. Bear witness to the spirituals and freedom songs that gave birth to blues, gospel, soul, and jazz. In this performance, Bruce and his supremely talented ensemble will transport you through time to embrace the beauty, breadth, and life-affirming power of African-American music.
"At the bottom, the real genius of Bruce Henry's music is his gift for marrying life experiences to musical ideas. And that "ain't easy, McGhee." If you appreciate and enjoy honest music straight — to the bone! You are going to love this presentation." – Mahmoud El-Kati, Professor Emeritus of History – Macalester College
Bruce A. Henry is a vocalist, historian, storyteller, composer and performer extraordinaire. A baritone, whose three-and-a-half octave range allows him to sing tenor, alto and falsetto, Bruce has a pure voice with a versatility few can match. Bruce's music has taken him to five continents and has performed with and opened for the likes of Doc Severinsen, Roberta Flack, Chris Botti, Ramsey Lewis, Stephane Grappelli, Jimmy Jam, and The Sounds of Blackness.
Henry's eclectic vocal style has been influenced by legends such as John Coltrane, Leon Thomas, Gil Scott Heron, Al Jarreau, Nina Simone and Marvin Gaye. He has a deep understanding of the connection between history, music, and culture, and how generations of expression build upon one another. Bruce developed The Evolution of African American Music to teach the rich connection from traditional African music to the contemporary music we hear today.
Recommended for Fans of Al Jarreau, Stevie Wonder, Marvin Gaye and Aretha Franklin.
Learn More: https://www.bruceahenry.com/