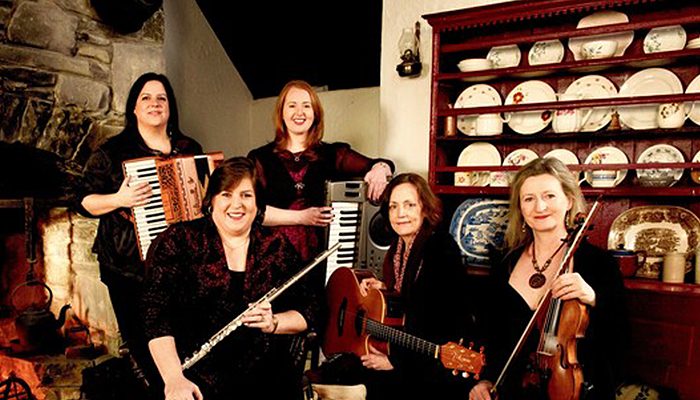 "passionate, tender, and rambunctious" – The New York Times
Formed in New York City in 1985 to celebrate the rise of women in what had been a male-dominated Irish music scene, Cherish The Ladies has toured the world, played the White House and the Olympics, recorded 17 outstanding albums including a live recording, An Irish Homecoming, which was simultaneously videotaped for a Public Television Special that aired across America and won an Emmy.
Under the leadership of National Heritage Award winner and All-Ireland flute and whistle champion Joanie Madden, named by The Irish Voice Newspaper as one of the Top 25 most influential Irish Americans of the past quarter-century, these ladies create an evening that includes a spectacular blend of virtuoso instrumental talents, beautiful vocals, captivating arrangements, and stunning step dancing. Their continued success as one of the top Celtic groups in the world is due to the ensemble's ability to take the best of Irish traditional music and dance and put it forth in an immensely entertaining show.
COVID-19 Policy
Effective immediately, all performances at the Dakota will require either proof of a full course of COVID-19 vaccination or proof of a negative COVID-19 test taken in the prior 72 hours. Patrons must have a completed COVID-19 vaccination card or a photo of their card, with their final dose at least fourteen days prior to the event, or a negative COVID-19 test result from 72 hours or less prior to the event. Masks are REQUIRED to be worn indoors except for the purposes of eating, drinking, or performing on stage. Thank you for helping to keep everyone safe. More COVID Policy details here >>
Learn More: https://cherishtheladies.com/