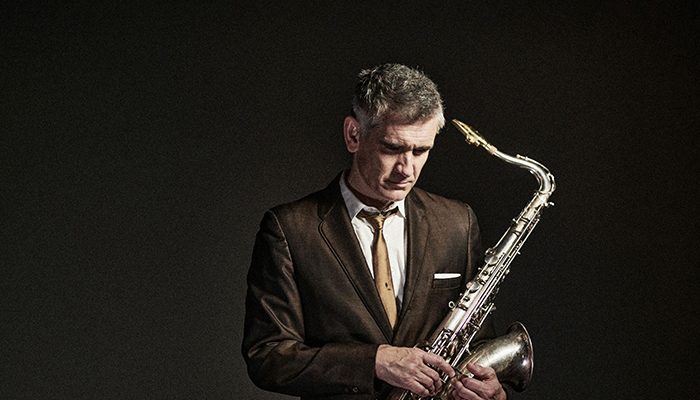 "I cannot think of another vocalist who creates such an exuberant combination of bebop artistry and raw emotion." — London Sunday Times
For the past 30 years, the singer, songwriter, saxophonist and guitarist has been making records that confound those who try to categorize his music or put him in a box.
Curtis Stigers has had several top ten hits as a long-haired, blue-eyed soul singer and he's written and sung an Emmy nominated TV theme song (Sons of Anarchy). He's recorded a track for one of the biggest-selling pop albums of all time and he's released critically-acclaimed, award-winning jazz albums, including a live album singing Sinatra songs with a big band from Denmark. He's toured with symphony orchestras, written songs with Carole King and duetted with Al Green, Shawn Colvin and Tom Jones.
Curtis's new album This Life is a celebration of three decades of musical exploration, evolution and growth. It's a look back at 13 albums, thousands of concert performances and millions of miles on the road.
COVID-19 Policy
Effective immediately, all performances at the Dakota will require either proof of a full course of COVID-19 vaccination or proof of a negative COVID-19 test taken in the prior 72 hours. Patrons must have a completed COVID-19 vaccination card or a photo of their card, with their final dose at least fourteen days prior to the event, or a negative COVID-19 test result from 72 hours or less prior to the event. Thank you for helping to keep everyone safe. More COVID Policy details here >>
Learn More: https://www.curtisstigers.com/