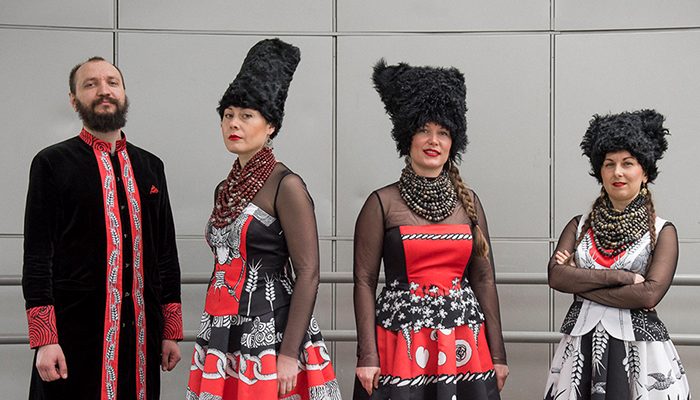 "Visually striking and sonically mesmerizing."
– Broadway World
DakhaBrakha is a world-music quartet from Kyiv, Ukraine. Reflecting fundamental elements of sound and soul, Ukrainian "ethnic chaos" band DakhaBrakha create a world of unexpected new music.
The name DakhaBrakha is original, outstanding and authentic at the same time. It means "give/take" in the old Ukrainian language.
Having experimented with Ukrainian folk music, the band has added rhythms of the surrounding world into their music, creating the bright, unique and unforgettable image of DakhaBrakha. Accompanied by Indian, Arabic, African, Russian and Australian traditional instrumentation, the quartet's astonishingly powerful and uncompromising vocal range creates a trans-national sound rooted in Ukrainian culture.
Please read COVID Policy here >>
Learn More: https://www.dakhabrakha.com.ua/en/