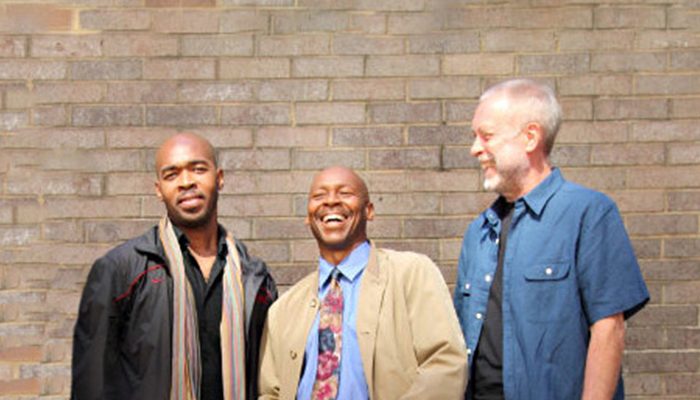 "one of the hippest track records in all of creative music" – Pop Matters
Dave Holland is a bassist, composer, and bandleader whose passion for musical expression of all styles, and dedication to creating consistently innovative music ensembles have propelled a professional career of more than 50 years and earned him top honors in his field including multiple Grammy awards and the title of NEA Jazz Master in 2017.
Holland stands as a guiding light on acoustic and electric bass, having grown up in an age when musical genres—jazz, rock, funk, avant-garde, folk, electronic music, and others—blended freely to create new musical pathways. He was a leading member of a generation that helped usher jazz bass playing from its swing and post-bop legacy to the vibrancy and multidisciplinary excitement of the modern era, extending the instrument's melodic, expressive capabilities. Holland's virtuosic technique and rhythmic feel, informed by an open-eared respect of a formidable spread of styles and sounds, is widely revered and remains much in demand. To date, his playing can be heard on hundreds of recordings, with more than thirty as a leader under his own name.
Kevin Eubanks is a guitarist and prolific composer. He is well known by many as the former Music Director of The Tonight Show band, appearing on the show 18 years (1992-2010). His laid-back style and affability seems to belie the concentration and focus that have made him successful both as a consummate musician and a household name for late-night TV viewers. Kevin has worked with some of the greats of jazz, including Art Blakey, Slide Hampton, McCoy Tyner, Sam Rivers, Roy Haynes, Dave Holland, Ron Carter and others.
Multi-Grammy nominated drummer Eric Harland is the most in-demand drummer of his generation, with over 200 credited recordings. Eric has been recognized in the Boston Globe, New York Times, JazzTimes, Modern Drummer, All About Jazz, The New Yorker, DownBeat, L'uomo Vogue, and other prominent publications. It has been his privilege to share the stage with masters such as Betty Carter, Joe Henderson, McCoy Tyner, Esperanza Spalding, Michael Brecker, Terence Blanchard, Branford and Wynton Marsalis, Wayne Shorter, Julian Lage, Savion Glover, and many others.
LEARN MORE: https://daveholland.com/