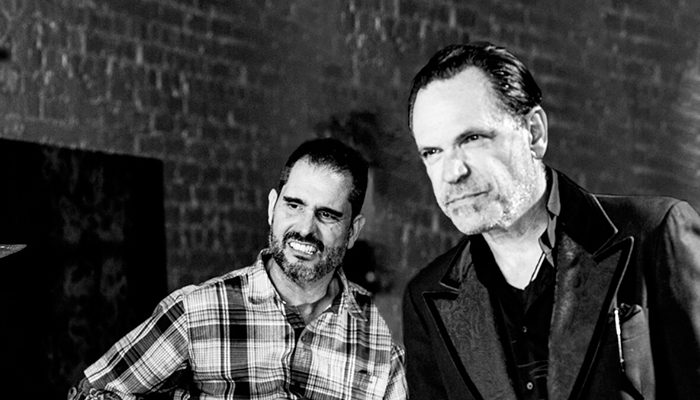 "subtle, beautifully crafted and constantly surprising… it's flawless." – Guardian
Kurt Elling has always been a master of grooves, ranging from bebop to pure pop and progressive jazz to neo-soul, but he's never filled an album with grooves quite like these. On SuperBlue, the grooves are generous and bountiful and the mix is phat and vibrant, creating springboards for some of the most vivid tracks of Elling's career. The arrangements extend the singer's already remarkable range and expand his role as a gifted storyteller, adept at both hipster humor and soul-shattering pathos.
Renowned for his singular combination of robust swing and poetic insight, two-time Grammy winner Kurt Elling has secured his place among the world's foremost jazz vocalists. The New York Times proclaimed Elling, "the standout male vocalist of our time." The Guardian (UK) has named Kurt Elling, "a kind of Sinatra with superpowers," and "one of jazz's all-time great vocalists."
With a career spanning 25 years, Charlie Hunter is one of the most innovative artists working today. He has worked with the likes of Norah Jones, Mos Def, John Mayer, D'Angelo, and countless others. He is widely considered the authority on the seven and eight-string guitar and continues to stun audiences with his ability to simultaneously bust out tasty bass parts, melodic leads and swinging rhythms.
COVID-19 Policy
Effective immediately, all performances at the Dakota will require either proof of a full course of COVID-19 vaccination or proof of a negative COVID-19 test taken in the prior 72 hours. Patrons must have a completed COVID-19 vaccination card or a photo of their card, with their final dose at least fourteen days prior to the event, or a negative COVID-19 test result from 72 hours or less prior to the event.  Masks are REQUIRED to be worn indoors except for the purposes of eating, drinking, or performing on stage. Thank you for helping to keep everyone safe.  More COVID Policy details here >>
LEARN MORE: https://kurtelling.com/