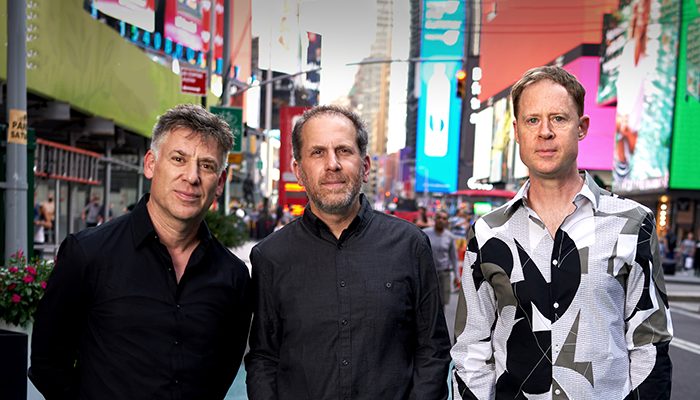 "the best organ trio of the last decade" – New York Times
One of the finest organ trios working today is becoming one of the longest-running. The trio, which has now been together for over 30 years, has been recognized for charting new ground with its synergistic playing and thoughtful music. They have over a dozen recordings, all of which display their distinctive sound, whether exploring the depths of jazz standards or playing their own original compositions.
With his signature Hammond organ style and versatility on many keyboards, Larry Goldings has traversed not only the wide spectrum of jazz where he is perhaps best known, but also the worlds of funk, pop, and electronic music. High in demand as a sideman, Goldings' sound can be heard on scores of albums by artists in a variety of musical genres.
Over the years, Goldings has been closely associated with John Scofield, Michael Brecker, Jim Hall, Maceo Parker, Madeleine Peyroux, Pat Metheny, and pop artists James Taylor and John Mayer.
Jazz guitarist Peter Bernstein has been a part of the jazz scene in New York and abroad since 1989. During that time he has participated in over 200 recordings and numerous festival, concert and club performances with musicians from all generations. As a leader, Peter has released 12 albums and a DVD.
Bernstein was discovered by alto saxophonist Lou Donaldson and took part in the first of four recordings with him. He was a regular member of his group throughout the 1990s. "Some people just have it," Donaldson said. "…most of the time you have to teach someone what to do, but Peter knows it all."
Drummer/composer Bill Stewart has made his name as the rhythmic force behind guitarist John Scofield since 1990. He is now one of the most sought-after jazz drummers in the world.
Stewart has toured extensively with Pat Metheny, Maceo Parker, Joe Lovano, Joshua Redman, Charlie Haden, Steve Wilson, Bill Carrothers, Nicholas Payton, Joe Henderson and many others.