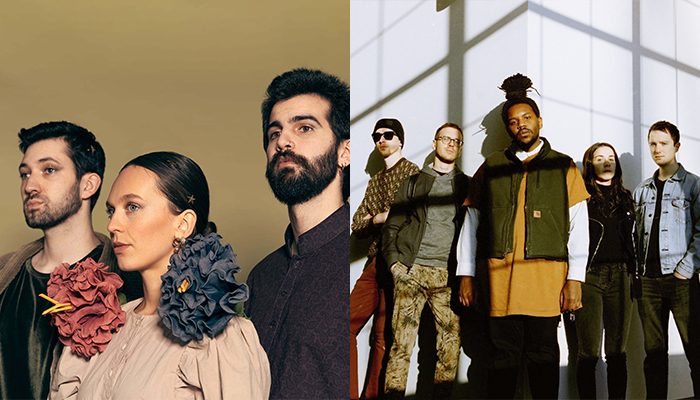 "deliciously infectious and feel-good… jazzy bossa nova" – Mpls.St.Paul
These three pieces of toast—Zak Khan on guitar/production, Clara Wicklund on vocals/bass, and Andreas Fenner on vocals/keys—are multigrain babes: acoustically rooted, leavened by jazz and baked to a perfect Honeybutter golden brown.
With the velvety romance of old cinema, they mix Brazilian guitar, honeyed vocals and homemade percussion to make music that's earth-bound and timeless. Their songs are dreamy and familiar: set in Minnesota's harsh landscape, where the trio's songwriting takes place, they're warmth and sugar on a cold winter day. Eat them for breakfast.
Formed in 2018, HEYARLO uses original compositions to elevate any public or private social setting into an intimate experience for each listener. With their diverse musical interests and collaborative compositional approach, traces of soul, funk, hip-hop, and jazz can all be heard in their music. HEYARLO is DeCarlo Jackson (Hippo Campus) on flugelhorn, Evan Slack (Sid Sriram, Purple Funk Metropolis, Lambchop + more) on guitar, Megan Mahoney (Boyish, Early Eyes, Huhroon + more) on bass, and Richard Haneman (Honeybutter, Fruitpunchloverboy) on drums.
LEARN MORE: https://www.honeybutterofficial.com/
LEARN MORE: https://www.heyarlo.com/