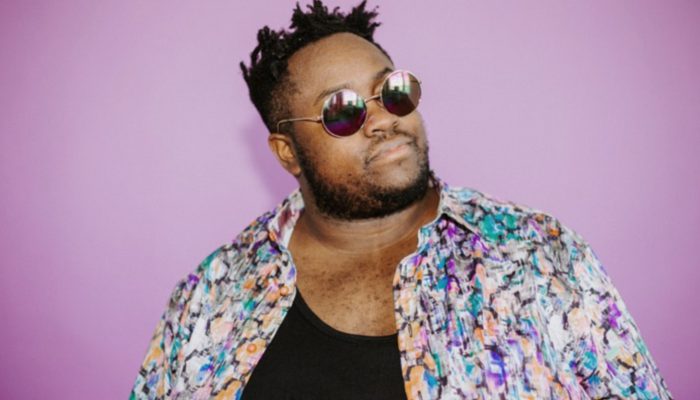 "His energy is electric, his mission inspired" – Lavender
One of the fastest-rising stars in Minnesota's music scene, Nur-D burst onto the stage in 2018 and has been making headlines ever since. Performing on stages alongside national acts like Ludacris, Migos, Logic, Tyler The Creator, and The Wu-Tang Clan, Nur-D is well on his way to becoming a household name.
Voted Best New MN Artist in 2019 (City Pages), Headlining The "Best New Bands" Show in 2020 (First Avenue), and being voted Best Live Concert 2021 (City Pages) AND Best MN Artist 2022 (Twin Cities Collective), Nur-D brings an explosion of energy every time he hits the stage. With five full-length projects each with its own flair to his discography, Nur-D has something special for any occasion. Whether you're going out on the town with "Take My Picture", wanting to get lost with a special someone with "Chi-Chi", or you cue up "38th" or "Chicago Avenue" to experience the range of emotions that birthed from the Minneapolis uprising in 2021, Nur-D has something for you.
Nur-D is a breath of fresh air in the hip-hop world and fans are feeling the same. Boasting a fervent fan base across the US and around the globe, if you haven't heard the name Nur-D yet you certainly will soon. Imagine the soulful sounds of Bruno Mars or Childish Gambino, the powerful energy of Lizzo, the pop culture punchlines of an episode of Community, all rolled up into a show that everyone can enjoy ala The Fresh Prince, then you would be able to see why many people are calling Nur-D the next big thing out of Minnesota.
Mayyadda is a singer, songwriter, multi-instrumentalist, and producer from Minneapolis who aspires to use her music to make people slow down, find themselves in another perspective, and feel their way toward individual and collective healing. With an eclectic mix of neo-soul vocals, folksy guitar, and pop-style piano with trap beats sprinkled in for flavor, she likes to refer to her genre as "BlackGirlMagic."
She has been active as a recording artist since 2015, releasing four projects since then: most recently, TRY&REMEMBER, a sonic journey thru the risks one takes on their way to healing, which she released in October 2021.
LEARN MORE: https://nurdrocks.com/
LEARN MORE: https://www.mayyadda.com/