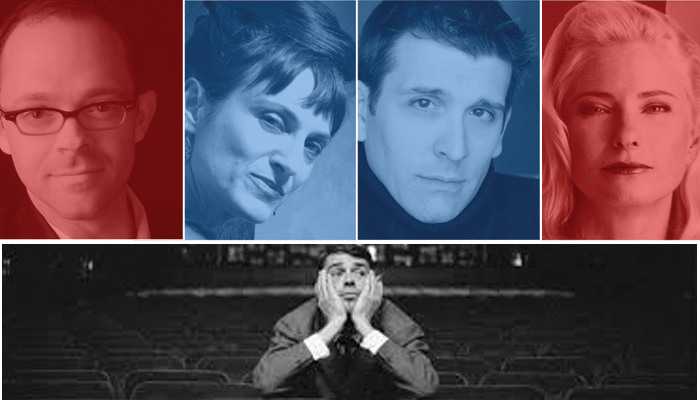 "An uplifting collaboration of songs by iconic Belgian singer-songwriter Jacques Brel. The overall effect is spine-tingling at times."
– Lavender Magazine
The creators of Dear Lenny: Bernstein's Life in Songs & Letters bring you a multi-media tour of the life and songs of revolutionary singer-songwriter and international superstar, Jacques Brel.
What do David Bowie, Ray Charles, Barbra Streisand, Joan Baez, Sting and Nina Simone have in common? They have all recorded the songs of Jacques Brel. Known for his social satire and heart-twisting love songs, Brel began his meteoric career in the Parisian cabarets and became a world-renown icon of the mid-20th century.
Pianist Dan Chouinard and singers Bradley Greenwald, Diana Grasselli, and Prudence Johnson (together known as Chronofon) bring to the Dakota stage something more than a concert, a hybrid art form at home in the theater as well as the nightclub, weaving together stories, songs and pictures with their trademark musical virtuosity. Cellist Michelle Kinney and guitarist Tim Sparks add lushness and elegance to Jacques Brel's beautiful songs which will be performed in English and French (with translations).