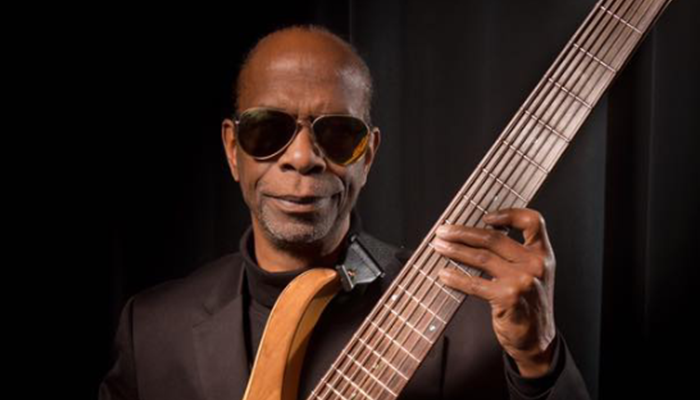 "…the music exploded, showering the room with a joyful exuberance usually reserved for dance halls and gospel services. And no one had more fun than Jay Young"
– Jazz Police
Jay says: "Back at the Dakota…Celebrating the women who've changed the game.
From Chaka to Aretha.
Bonnie to Blondie.
Gretchen n Annie.
with a lil Shanice.
Another night to remember."
Dakota favorites, Jay Young and The Lyric Factory started as a father/son duo in the mid-90s that has grown into a multi-faceted family of Minneapolis' "first call" musicians who've been performing for sold-out audiences around the Twin Cities since 2005.
Jay Young: Piccolo Bass
Ginger Commodore: Vocals
Ian Young: Bass
Romel Travis Seals: Drums
Kavyesh Kaviraj: Keys
Ernest Bisong: Violin
LEARN MORE: https://www.facebook.com/JayYoungsLyricFactory/