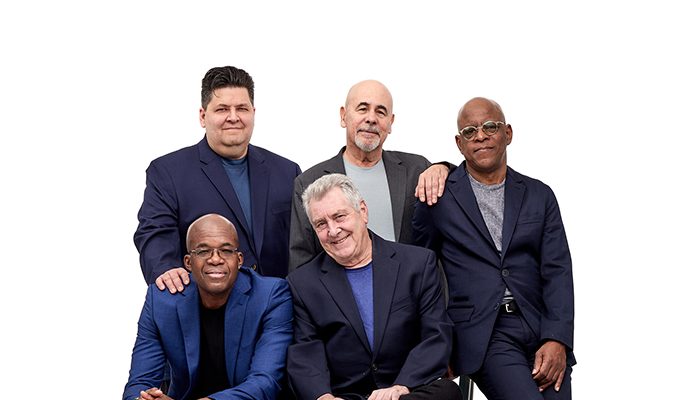 "these… grooves are state-of-the-art" – All About Jazz
Spyro Gyra has long been known to its peers in the contemporary jazz world as a "well-oiled road machine" due to its relentless schedule of over 45 years of performing. They have logged over 10,000 shows on six continents and released 35 albums, garnering platinum and gold records along the way. Spyro Gyra rose from humble beginnings in Buffalo, New York in 1974 to their current international prominence in jazz. Their energy and joy in concert match their unmatched musicality.
You might think that Spyro Gyra's leader and saxophonist Jay Beckenstein might welcome a break in its 45+ years of non-stop, year-round performances. After all, much of his adult life has been centered around the recording and performing activities of this now legendary group.
Fans of the band are familiar with the group's rise to international prominence from humble beginnings in Buffalo, New York. That's when a few area working musicians arranged for a weekly gig of playing less commercial music in a local club on everyone's night off. So humble a beginning, there was no name for the band so they were only known as "Tuesday Night Jazz Jam". Soon the word got around and the core group was joined by many of the city's musicians to come and have some fun. And customers started showing up, too, prompting the club owner to press Beckenstein for a band name for the club's new sign. Beckenstein offered up this late night, tipsy answer, "You can call it 'spirogyra'", an alga that he had studied once. The following week, he came back and there it was, misspelling and all, and so it began in 1974.
LEARN MORE: https://spyrogyra.com/