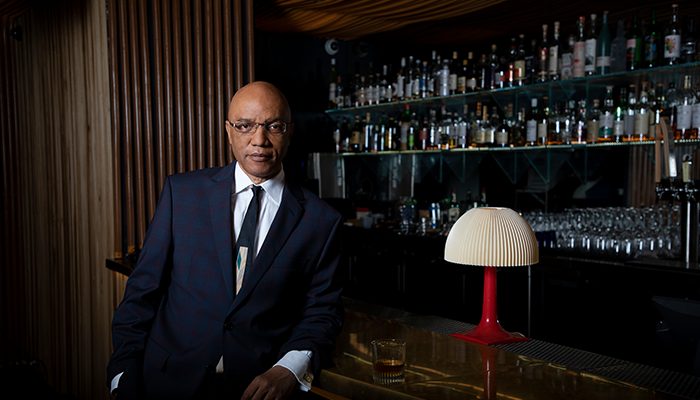 "ultra-sophisticated, gracefully crafted jazz" – Guardian UK
As a composer, Billy Childs is a master of two genres: jazz and modern classical music. Simultaneously, he is one of our most dazzling jazz pianists. In between writing violin concertos, chamber music and other pieces for classical ensembles of various sizes, the highly sought-after composer puts on his jazz pianist hat, records Grammy-winning jazz albums, and plays the world's leading clubs, concert halls and festivals with his exceptional jazz groups.
Childs draws upon all of his considerable talents as pianist, composer, arranger and bandleader on his latest Mack Avenue album, The Winds of Change. Employing an extraordinary all-star quartet consisting of the phenomenal trumpeter and composer Sean Jones, four-time Grammy nominee bassist Scott Colley, and the incomparable drummer Brian Blade, the album contains some of the most evocative and haunting compositions of his career.
Much of the music on new album Winds of Change was inspired by film noir; great film composers like Jerry Goldsmith, Bernard Herrmann and John Williams; and nostalgia for the Los Angeles of Childs' youth.
Childs cites another influence on the album: Kenny Wheeler's 1976 album Gnu High, which featured Keith Jarrett, Dave Holland and Jack DeJohnette. "That pointed me in the direction of an interactive conversation with the other musicians," he says.
Billy Childs is one of the most critically acclaimed pianists in contemporary jazz and among America's most awarded and commissioned modern classical composers. He writes music for small and large jazz groups, chamber ensembles, choral groups and symphony orchestras. His albums have earned him 16 Grammy nominations and five Grammy Awards, including, most recently, in 2018 for his album Rebirth, which was named Best Jazz Instrumental Album. His 2014 Grammy winner, Map to the Treasure: Reimagining Laura Nyro paid tribute to one of his earliest and most profound inspirations.
LEARN MORE: https://billychilds.com/
PHOTO CREDIT: Raj Naik