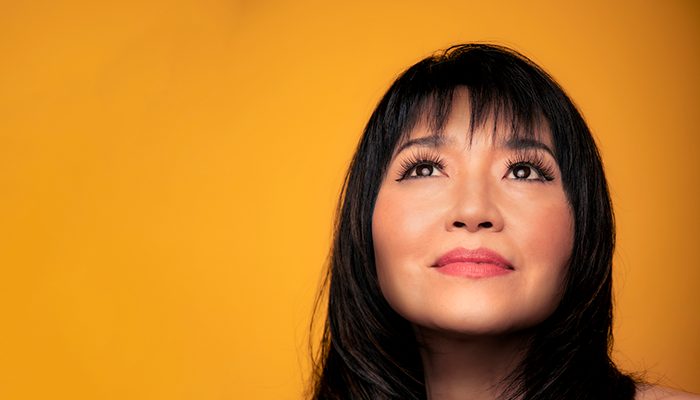 "There is a strong spiritual quality Keiko Matsui brings to all of her creative projects." – L.A. Times
Acclaimed pianist, composer and humanitarian Keiko Matsui's transcendent and haunting melodies have long sought to build bridges. Her sonic cultural exchange has reached the hearts and minds of fans throughout the world and has allowed the pianist to work alongside icons Miles Davis, Stevie Wonder, Hugh Masekela and Bob James.
"I have this dream where we can each cherish our own happiness and learn to accept and care for one another." This declaration is a tall order but if anyone can pull it off it's Keiko Matsui. There is a reason why the stunning, soft-spoken, and petite powerhouse with such a commanding presence at the piano has amassed a devout following through the years. "When I tour around the world and witness how my music cuts through our differences and connects everyone, it makes me feel euphoric!" exclaims Keiko, who has lent her voice to raise awareness for such causes as The Daniel Pearl and the Susan G. Komen Foundations.
Keiko harnesses this joy on her anticipated new and 30th recording Euphoria. Keiko is joined by her touring band, bassist Rico Belled, guitarist JP Mourao and drummer Jimmy Branly, whom she credits for making the rigors of touring bearable. Euphoria promises to be a watershed moment for Keiko as she has poured her heart and soul into this project and the result is an utterly inspiring and epic statement. Keiko declares, "At the core of this album are beauty, strength, energy, love, and hope. These are all the things in life that we need to move forward on a new path. This music is dedicated to a new era."
LEARN MORE: https://www.keikomatsui.com/
PHOTO CREDIT: Raj Naik