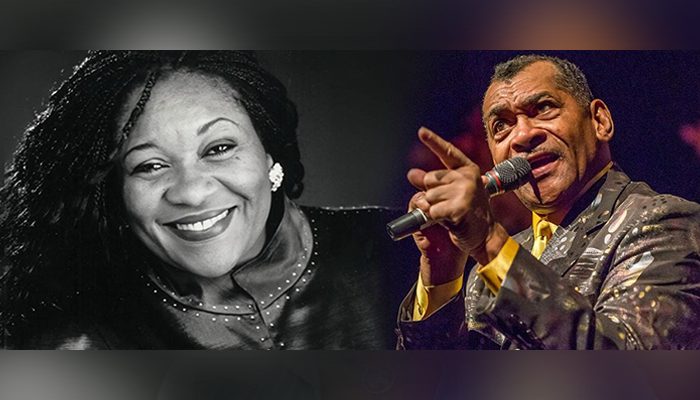 "Steeles steal the show." – KSTP TV
"Duos, Duets, & Pairings" features Jearlyn & Fred Steele. For the first time ever, they will present a show featuring songs from yesterday to today. You will hear songs you know by artists you may not know. They have combined genres, from R&B & pop to country and gospel. Come and enjoy a unique pairing of artists from around the world. Come ready to listen, sing along and enjoy.
The Steeles have been singing together since they were children growing up in Gary, Indiana where they began to develop their style and soul. Each came to Minnesota for different reasons; however, it is clear they were meant to be a part of the Minnesota sound. They have recorded and performed with Prince, Donald Fagen, Morgan Freeman, George Clinton, Mavis Staples, Johnny Lang, Peabo Bryson, The Five Blind Boys of Alabama, and others throughout their long and storied career.
LEARN MORE: https://www.jearlynsteele.com/