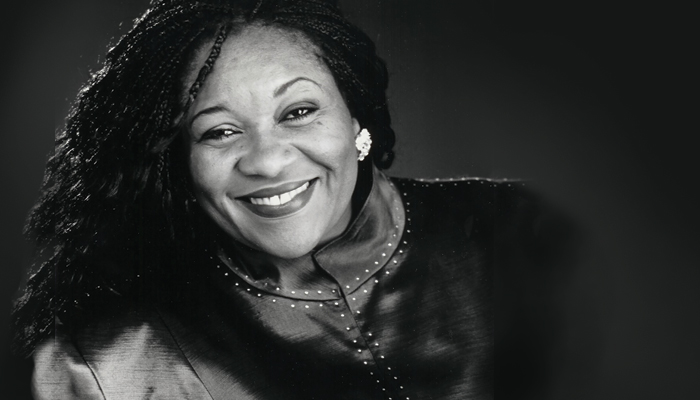 "London may have Meghan Markle, but honey, we've got Jearlyn Steele! Ms. Thing is Twin Cities royalty as a member of the world-renowned singing family The Steeles."
– Minnesota Spokesman-Recorder
NUNNABOVE – sibling pop group
Fred & Jevetta Steele – vocals
Tommy Barbarella – keyboard
Richard Kriehn – fiddle
Don't miss Jearlyn as she takes the stage to sing a Prince medley (w/Tommy Barbarella), performs with the four sibling pop group of 15 to 19 year-olds from NUNNABOVE, and with her own siblings Fred and Jevetta Steele. It's your chance to hear this pillar of the Twin Cities arts community share her story in this singular, dazzling show.
For 20 years, Jearlyn Steele has graced the airwaves as radio talk show host on WCCO 830 AM on Sunday nights. She is a member of the internationally acclaimed family, The Steeles, who have performed from Carnegie Hall to Brazil and most recently the Super Bowl Live Verizon stage. For more than ten years, she has been an Entertainment Reporter for Twin Cities Public Television's award-winning political show Almanac interviewing local, national and international acts.
NUNNABOVE – sibling pop group
Cadence – lead vocals, bass guitar
Mattie – keyboard, vocals
Bennett – lead Guitar, vocals
Wisdom – drums, vocals
NUNNABOVE, the 4-sibling pop group spreading a new Minneapolis sound across the Twin Cities, has appeared on America's Got Talent Season 13. They have performed at Mall of America's Nickelodeon Universe, the State Capitol, CCRF Gala and more.
Learn More: https://www.jearlynsteele.com