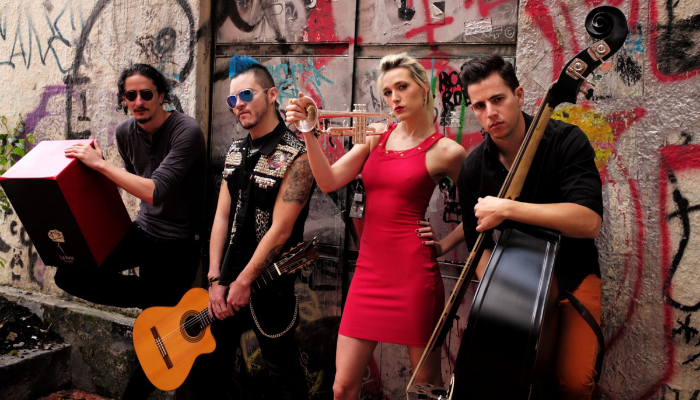 "The band's high energy shows are unforgettable, as is its sound."
– NPR
"What they've done with their influences is create this really impressive mix of rockabilly, cumbia, jazz, flamenco, and they perform it in both English and in Spanish – a very cool sound." – Felix Contreras, NPR's Alt Latino.  A jazz kit played with sticks and mano, an upright bass tattooed with comely women, jaunty Caribbean-influenced acoustic guitar and a beautiful blond siren with, yes, a trumpet. Do you wanna dance yet? Jenny will lure you in with her bluesy no-nonsense voice. A Dakota audience favorite!
Join us for dinner before or during the show. Explore our menu >>  Did you know that we offer a premium seating option for those who pre-order a $39 food/beverage voucher? Call 612-332-5299 to learn more and order.

Learn More: http://www.jennyandmexicats.com