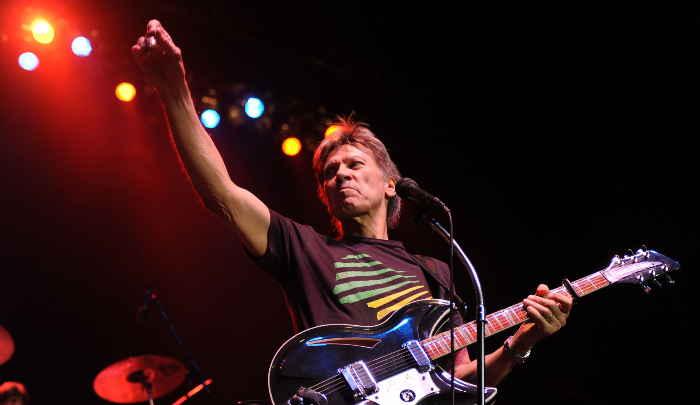 "John Kay's gruff, yet accessible roar is always front & center... He's another of those longstanding rock stars that is still going strong."
– Sea of Tranquility
After 50 years of performing, Steppenwolf played its final show in October 2018 and John Kay (founder, vocalist and primary songwriter of Steppenwolf) has returned to his early musical days and will perform solo.
Over the years, as leader and singer of Steppenwolf (Born To Be Wild, Magic Carpet Ride, The Pusher, Monster, etc.), John recorded a number of solo albums, rooted in Folk Music, Blues and the Singer/Songwriter tradition. His anticipated solo performances will feature select songs from those albums as well as newly written material; showcasing the more private side of his music and songwriting.
After five decades as a well-known player in the global music arena, John Kay will now begin an additional chapter and bring his more personal songs and stories to audiences; those familiar with Steppenwolf and John Kay and those who will encounter John Kay and his music for the first time.
Join us for dinner before or during the show. Explore our menu >>  Did you know that we offer a premium seating option for those who pre-order a $39 food/beverage voucher? Call 612-332-5299 to learn more and order.

In 1967,  John Kay formed Steppenwolf, which quickly became one of the world's foremost rock n' roll bands releasing such standards as "Born to Be Wild" and "Magic Carpet Ride".
His first exposure to American music was through the Armed Forces Radio Network in Germany. After moving to North America, he studied the Library of Congress field recordings of John & Alan Lomax and later attended the 1964 & 1965 Newport Folk Festivals, where the topical songs of singer/songwriters had a profound influence on him.
Learn More: https://steppenwolf.com/p-4268-john-kay.html