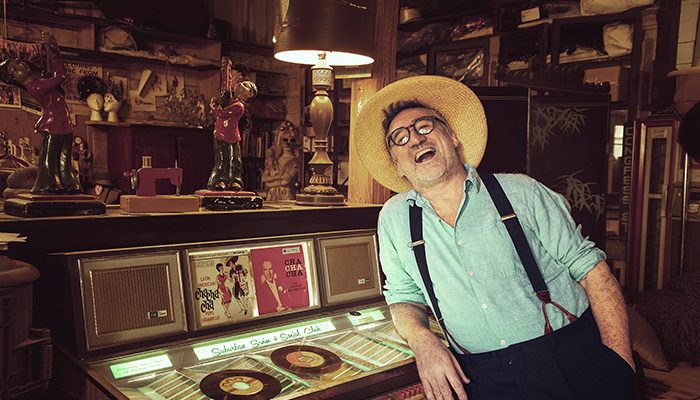 "Cleary's full combo R&B is as broad, deep and roiling as the Mississippi River…" – Rolling Stone
Jon Cleary's love and affinity for New Orleans music go back to the rural British village of Cranbrook, Kent, where he was raised in a musical family. Cleary's maternal grandparents performed in London in the 1940s, under the respective stage names Sweet Dolly Daydream and Frank Neville, The Little Fellow With The Educated Feet – she as a singer, and he as a crooner and tap dancer.
In 1981 Cleary flew to New Orleans for an initial pilgrimage and took a cab straight from the airport to the Maple Leaf Bar, a storied venue that then featured such great blues-rooted eclectic pianists as Roosevelt Sykes and James Booker. Cleary first worked at the Maple Leaf as a painter, but soon graduated to playing piano there – even though his first instrument was the guitar, which he still plays and has recently reintroduced into his live performances.
Today, Cleary's work pays obvious homage to the classic Crescent City keyboard repertoire created by such icons as Jelly Roll Morton, Fats Domino, Professor Longhair, Art Neville, Dr. John, and James Booker – while also using it as a launching pad for a style that incorporates such other diverse influences as '70s soul and R&B, gospel music, funk, Afro-Caribbean and Afro-Cuban rhythms, and much more.
Deciding to stay in New Orleans, Cleary recorded his first album in 1989. His ever-elevating profile led to global touring work in the bands of Taj Mahal, John Scofield, Dr. John, and Bonnie Raitt. Cleary has led his own group, the Absolute Monster Gentlemen, for over two decades now, but he still collaborates frequently with these old friends. At the 2018 New Orleans Jazz & Heritage Festival, for instance, Cleary performed alongside Raitt in a heartfelt tribute to Fats Domino.
LEARN MORE: http://www.joncleary.com