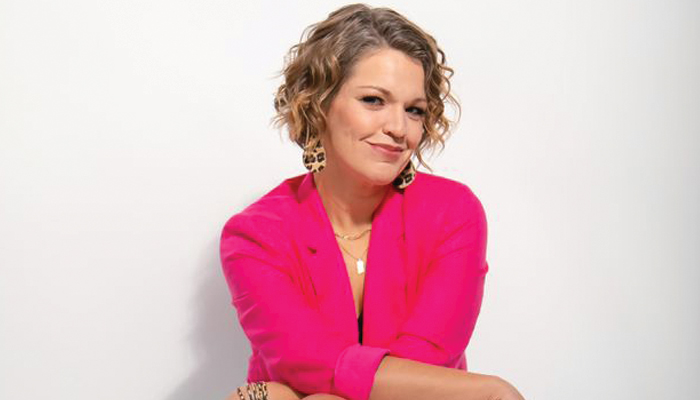 "Joyann Parker is the best Twin Cities female singer you've never heard. Whatever she plays, Parker owns it."
– Star Tribune
Stylistically diverse and roots-connected, Out of the Dark expands on the success of Parker's debut, Hard to Love, with 11 new songs composed by Parker and guitarist Mark Lamoine. Parker was first tagged as a blues and R&B singer but her versatility, along with her expansive range and influences, have moved her into the broad category of Americana—as listeners will hear in this genre-bending new project.
Parker co-produced the album with Lamoine and Kevin Bowe, the Minneapolis-based producer, songwriter and guitarist whose myriad credits include Etta James, Jonny Lang, Kenny Wayne Shepherd, the Replacements, Joe Cocker, John Mayall, Lynyrd Skynyrd, Lucinda Williams and Bruce Springsteen.
Please note: the link to this streaming show will be emailed to you 24 hours before the concert and again, one hour before the concert start time.  If you do not see the link in your inbox, please check your SPAM and JUNK email folders. The show will be available to view until February 27, 2021.
TO BUY A TICKET TO THE STREAMING SHOW, CLICK HERE >>
50% of the ticket price goes directly to the artist. If you wish to show additional support, simply select a button with the gratuity amount you wish to give below. Please note, this gratuity amount DOES NOT INCLUDE ACCESS TO THE SHOW. Purchase the show here >>
The Dakota is donating 100% of its share of artist gratuity (see box below) to the Debbie Duncan Legacy Fund. Learn more >>
"Carry On," the first single from Out of the Dark, charts a blues-rock-gospel course. "Gone So Long," has a Southern rock feel. "Bad Version of Myself" moves into funk and rhythm-and-blues. The upbeat "What Did You Expect" follows the pop path of Jackson Browne. On Parker's performance of her ballad "Either Way," she summons the vocal prowess of one of rock's great female vocalists, Ann Wilson of Heart. Parker adds Latin flavor to "Predator," a song inspired by the late Amy Winehouse and featuring the surprising melody and harmony. "Dirty Rotten Guy," a raucous ode to pleasure, has a New Orleans flavor. Pianist Tim Wick, a Professor Longhair devotee, executes the song's standout keyboard work. Wick's piano also drives the Chuck Berry-esque "Hit Me Like a Train." And "Come on Baby" summons the feel-good spirit of original rhythm and blues-pop stars Lloyd Price and Sam Cooke.