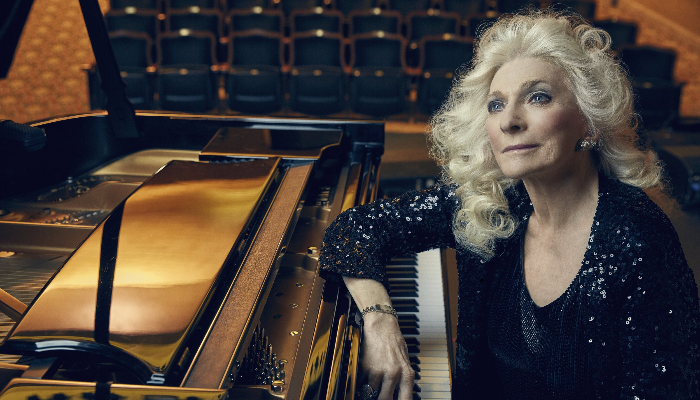 "One of the most beautiful and moving voices of any female singer."
– Rolling Stone
This concert takes place at the Guthrie Theater: Wurtele Thrust Stage. To purchase tickets, click the "Buy Tickets" button above, buy tickets in person at the Guthrie, or call the Guthrie Box Office at 612-377-2224.
Judy Collins has inspired audiences with sublime vocals, boldly vulnerable songwriting, personal life triumphs, and a firm commitment to social activism. Her luminescent presence shines brightly as new generations bask in the glow of her iconic 50-album body of work, and heed inspiration from her spiritual discipline to thrive in the music industry for half a century.
Judy's version of "Send in the Clowns," a ballad written by Stephen Sondheim for the Broadway musical A Little Night Music, won 1975 Grammy's "Song of the Year".
She's garnered several top-ten hits gold- and platinum-selling albums.
Learn More: http://www.judycollins.com