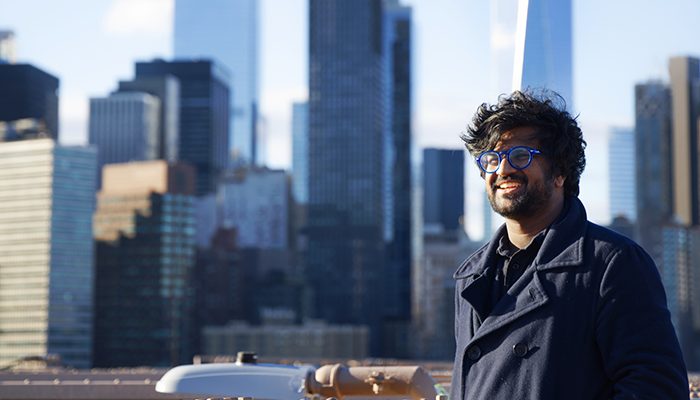 "rooted in jazz… boundary-breaking, magnetic persona." – Twin Cities Jazz Festival
Kavyesh Kaviraj is a pianist, composer and arranger from India. Although primarily a jazz pianist, he is known for his versatility as a musician; thanks to his experience in different musical climates he is closely involved with settings of many different genres and styles.
Kavyesh graduated from Columbia College Chicago in 2018, with a Bachelor of Music degree in Jazz Studies and Contemporary Music. In 2019, Kavyesh received a full tuition grant to pursue a Master's degree at Berklee College's Global Jazz Institute, where he was under the eminent tutelage of several jazz masters including Danilo Perez, Kenny Werner, JoAnne Brackeen among many others. He graduated in 2020 with a Master of Music degree in Contemporary Performance.
Kavyesh is a member of the jazz fusion quintet Mississippi, neo-soul quintet Prime Minister, and jazz-meets-Indian music project Temple Beyond Sanctuary. He has performed with national and international artists from many different genres, including Wynton Marsalis, David Sanchez, Roosevelt Collier, Jay Young and the Lyric Factory, Justin Robinson, Yolande Bruce, Debbie Duncan, Bruce Henry, Nooky Jones, Kevin Washington Quintet, Jamecia Bennett, I Self Devine, Lady Midnight, Desdamona, Toki Wright and several others.
Kavyesh is also a passionate music educator, with experience as a private instructor and experience as an educator in music academies and public schools alike. Kavyesh is currently on faculty at the piano department at The University of St Thomas and is also at the music department at Minneapolis College. Kavyesh is also an instructor for various musical arts at Walker West Music Academy. Kavyesh enjoys leading jazz workshops and teaching music classes for children and youth, and his work takes him across the US. His compositions and arrangements for various ensembles and configurations have been featured on radio, TV and in collaborative exhibitions.
Omar Abdulkarim (trumpet)
Kevin Washington (drums)
Jeff Bailey (bass)
Pete Whitman (saxophone)